Meet the Tribe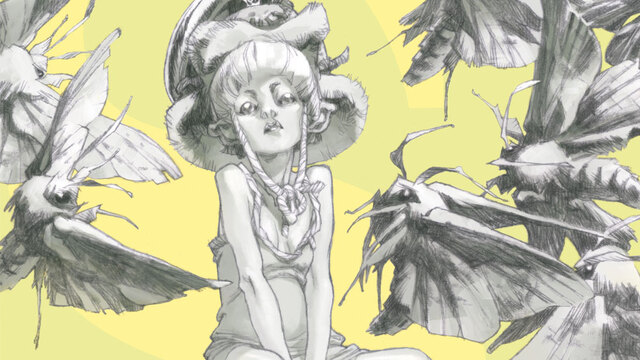 Some people can teach drawing, others can't. Claire Wendling is one of those who can't, and not because she's not good at what she does, but because drawing is not a skill she acquired over the years, it's an instinct she has. It's something she's always done, since she was a child. She used to spend her days with a pencil in her hand, sketching everything she saw. She doesn't have a technical approach to drawing. In her own words, "she lets the hand do most of the work while her mind searches for lines to use".
Claire is a french author and illustrator, whose work with Christophe Gibelin "Les Lumières de l'Amalou", published by Editions Delcourt and divided into five volumes, won the Press Award at Angoulême in 1991. The series was translated in several languages.
Claire also drew for the Schtroumpf magazine and created several covers for the magazine Player One, which earned her the Best Young Illustrator Award at the Festival d'Angoulême in 1992.
Claire's international career and recognition began in 1997, when she was hired as a character designer by Warner Brother Studios to work on different animation projects.
However, she left the studios and moved back to France a year later to continue her work as an illustrator.
Over the years, she published several illustration collections: Desk (1999), Aphrodite (2000), Drawers (2001) and Drawers 2.0 (2004), Iguana Bay (1999) and Iguana Bay 2.0 (2003), Daisies and Daisies Affogato (2010).
Today, Claire works as a character designer for Disney and several other production companies in animation, as well as a cover artist for Marvel and DC Comics. She is the President of the adaBD, an association of cartoonists that aims to bring together authors, inform them about their rights, and represent them in different institutions.
However, no matter how busy she gets, Claire always finds the time to sit down and sketch – just like she always used to.