Meet the Tribe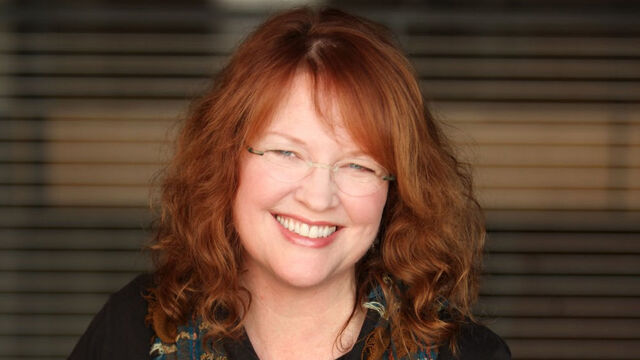 Get to know more about Brenda Chapman in this Exclusive Interview
-
Beautiful young girls with no real ambitions, just sitting around waiting for Prince Charming to come and save them. That's the kind of role models most girls around the world had whilst growing up, until one woman stepped into the animation world and changed the narrative: Brenda Chapman.
Just like the fierce princess she created, Brenda has always been a go-getter. When she gave birth to Princess Merida, the protagonist of the acclaimed Disney Pixar movie Brave, Brenda had a mission: she was going to show little girls around the world that a girl can save herself and others, she can have dreams bigger than that of getting married, she can fight, she can, to quote the movie, "stay single and let her hair flow in the wind as she rides through the glen, firing arrows into the sunset".
And Brenda's own arrow sure hit the target: with Brave, she scored an Oscar, BAFTA and Golden Globe for Best Animated Feature Film.
But her career began long before that, and so did her small revolution in the animation world. After graduating from the California Institute of the Arts, she landed a traineeship at Walt Disney Feature Animation Studios. She was told she only got in because she was a woman and Disney was being pressured into hiring more women, especially to work in story development. That's when she realized why Disney's first princesses were so helpless: they had been created by men.
She decided to prove to everyone that she belonged there because she was good at her job, not because she was a woman.
And so she did.
Brenda has since worked on films such as The Rescuers Down Under, the Oscar nominated Beauty and the Beast, The Hunchback of Notre Dame, Fantasia 2000 and The Lion King.
She helped launch DreamWorks Animation Studios, where she co-directed the 1998 release of Prince of Egypt, de facto becoming the first woman to direct an animated feature for a major Hollywood studio.
Over the years, she has helped develop films for several studios which not only include Disney, DreamWorks and Pixar, but also Universal, Sony and Lucasfilm.
Currently, Brenda is writing, directing and producing several projects in different stages of development while starting up a production company with her husband, Kevin Lima (A Goofy Movie, Tarzan, Enchanted), with the aim of producing family entertainment – animated, live-action, as well as hybrid films. She has been involved in the writing of a Chinese financed feature-animated film – working title Truth – for Truth Entertainment, Inc. and is also co-writing an adaptation of the stage show 13: The Musical for CBS Films.
-
Get to know more about Brenda Chapman in this Exclusive Interview