Animation is definitely not just for children. Case in point, Netflix's The Liberator: a four part live-action/animation hybrid miniseries chronicling army officer Felix Sparks and his "Thunderbirds" unit on their remarkable 500 consecutive days in combat in 1943. Unique, innovative and captivating, the visuals are stunning - like walking into a graphic novel. But this project, the brainchild of director Greg Jonkajtys, would never have come to fruition had it not been for a connection made at THU. We sat down with Michał Misiński and Marko Zarić, Art Director at the Liberator and VFX Supervisor at Juice, to discuss how this journey unfolded.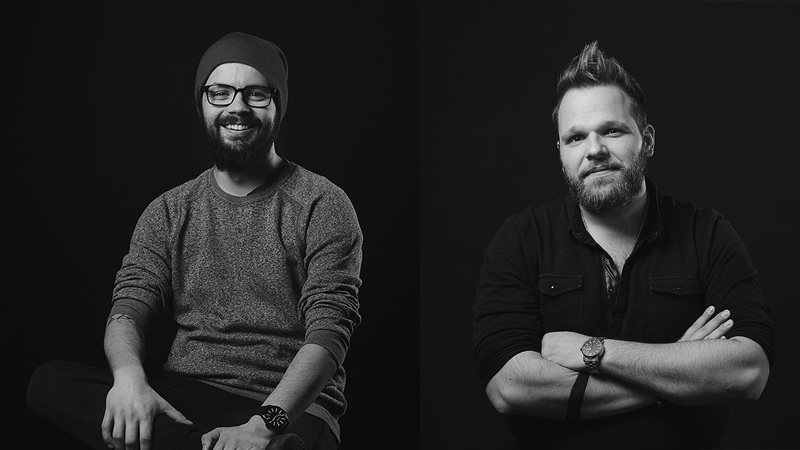 "What I realized after my first THU was that I wasn't the only one sitting in front of a computer trying to make something cool. There were others like me." shares Michał. A follow-up to that, at THU 2015, he sought out Greg Jonkajtys, someone he had long admired. "The market and the industry in Poland is pretty small. Greg is one of those people who actually moved from Poland to the USA, so he's one of the guys on the list who's already cooler than the rest." Michał expands, laughing. "I knew of him because of his talent, skills and what he had worked on at ILM. And I was especially inspired when he made the brave move to leave ILM to pursue directing. But it wasn't until THU that we actually met." Greg was a speaker that year and thanks to THU's relaxed community vibe, where speakers and attendees have ample opportunity to meet and interact, it was easy for Michał to approach him. An interesting observation, "It's easier to talk with people, especially if you're really introverted [like Greg], when they already know you and your work."As the only two Polish people" at the event, they had yet another bond in common. The rest is history: "We met on the very first day of THU and we pretty much spent the whole of THU together."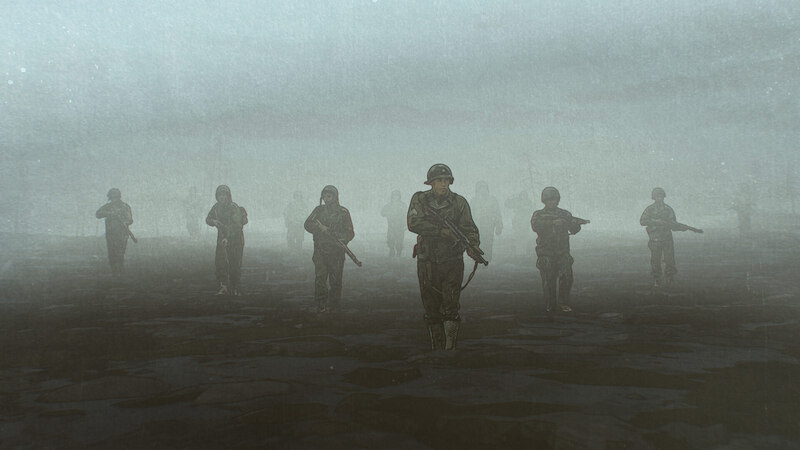 But how do you go from connecting with a kindred spirit to producing a Netflix project together? Building on a relationship, staring fear in the face (and moving forward anyway), and a healthy dose of creativity seem to work out well. For Michał and Greg, keeping in touch came naturally: talking about happenings in the Polish VFX industry, spurring each other on with friendly competition, and sharing ideas brought about the initial decision to collaborate on the project. Then "we all joined in the unknown" Marko adds, his deep laugh resonating. "Before I even joined Juice, Greg and Michał had already developed the look, did a test pilot, and managed to convince Netflix that this was something to go with and that it was going to tell a good story." After a long period of waiting, they received the update "Hey guys, great stuff! We're going to do 4 episodes and almost 200 minutes of content, and you have 4 months to shoot and 9 months to pull it off." Marko shares. Ecstatic, but also overwhelmed, they "definitely didn't want to drop it, although at that moment it sounded like wishful thinking. It was almost impossible to imagine this scope of production." But that's where creativity and innovation came into play, full throttle.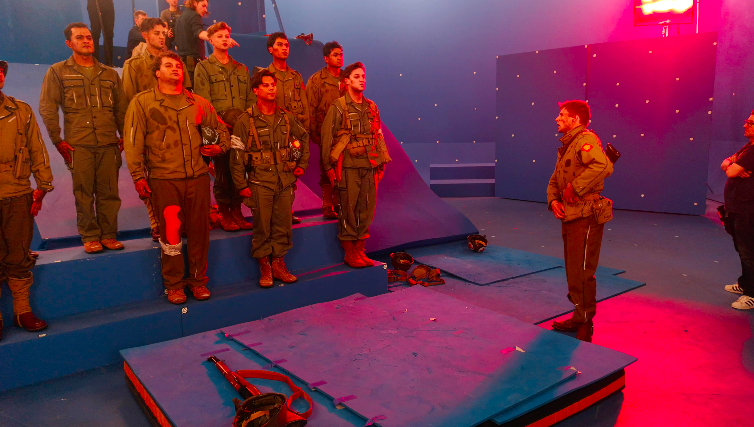 "We were laughing that we were shooting Dunkirk on a blue screen." jokes Michał. With 100% of the sets and locations (other than key props) being CG, and integration of live-action actors being done without rotoscoping (for stronger emotional impact), that wasn't so far from the truth. Juice, known for its short format, commercial and stylistic work, played to its strengths. Adapting their fast turnaround approach and pipeline to this new longer format, they managed to get a 47 minute episode with significant CGI nearly complete in 6 weeks. "That was insane." remarks Marko. "And it would have never happened if we didn't have Greg on our side. He had been experimenting with this look and feel for years and we were able to help wrap it in a package that was workable." The mutual appreciation didn't stop there: "It's hard to sell bullshit to someone who has a background at one of the strongest VFX companies on the planet. There's very little that 'can't be done' or 'isn't possible.'" They both laugh. "I think Greg managed to learn that not every company has the resources of the big players, and at the same time we managed to learn that even if we're a small company, through hard work, ingenuity and trial and error, we could get the same results as the big studios. Not necessarily in the same amount of time, or in the same way, but still impressively so." adds Marko. And it's all about the people: "I really believe that this isn't something we could have done with anyone else. The magic combination was Michał meeting Greg, Greg calling us, and us understanding each other."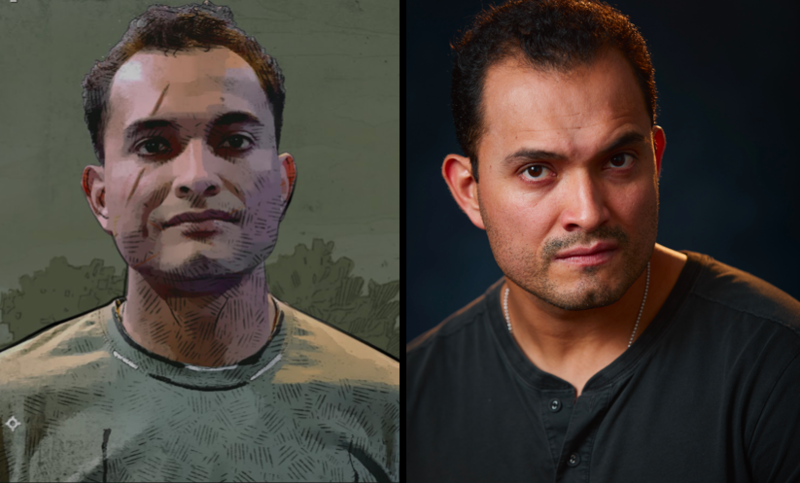 The results speak for themselves. And the future is looking bright. Juice has already been approached by a few networks and streaming platforms about potential future projects. As for whether they have plans to work with Greg again, the answer is a resounding yes! Greg's still sending them WhatsApp messages at all hours, so the feeling seems mutual. And now that we've whet your appetite about The Liberator, you can check out the making-of here.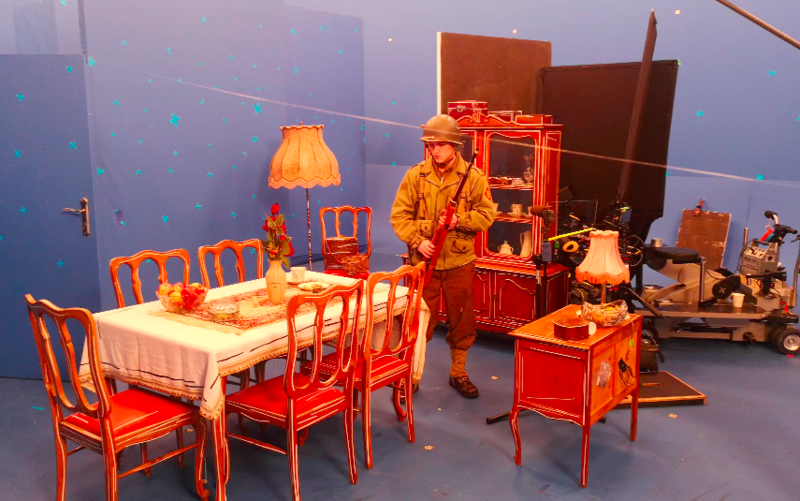 When asked what advice they would give to aspiring creatives looking to make connections? "Don't be shy!" Michał emphatically exclaims, swiftly followed by "And don't drink too much"...a look of knowing experience crossing his face.
So, go out, attend events (safely, of course), and talk to people - who knows what might come of it!