We're a pretty unlikely team. It's like that sweet ingredient in Pixar films. Nobody could've predicted this combination. It's worked out incredibly so far, each one of us adding a dimension, experience & flavor to the project I never knew it needed. Here's part one of 2 posts around how we came togather as a team for the 10 weeks of the Sony Talent League. Let's begin with Ruben, who I recruited as assistant creative director.
Not long after I moved into my first apartment in Amsterdam, I saw a colorful mural proposal hung up on the noticeboard of my building.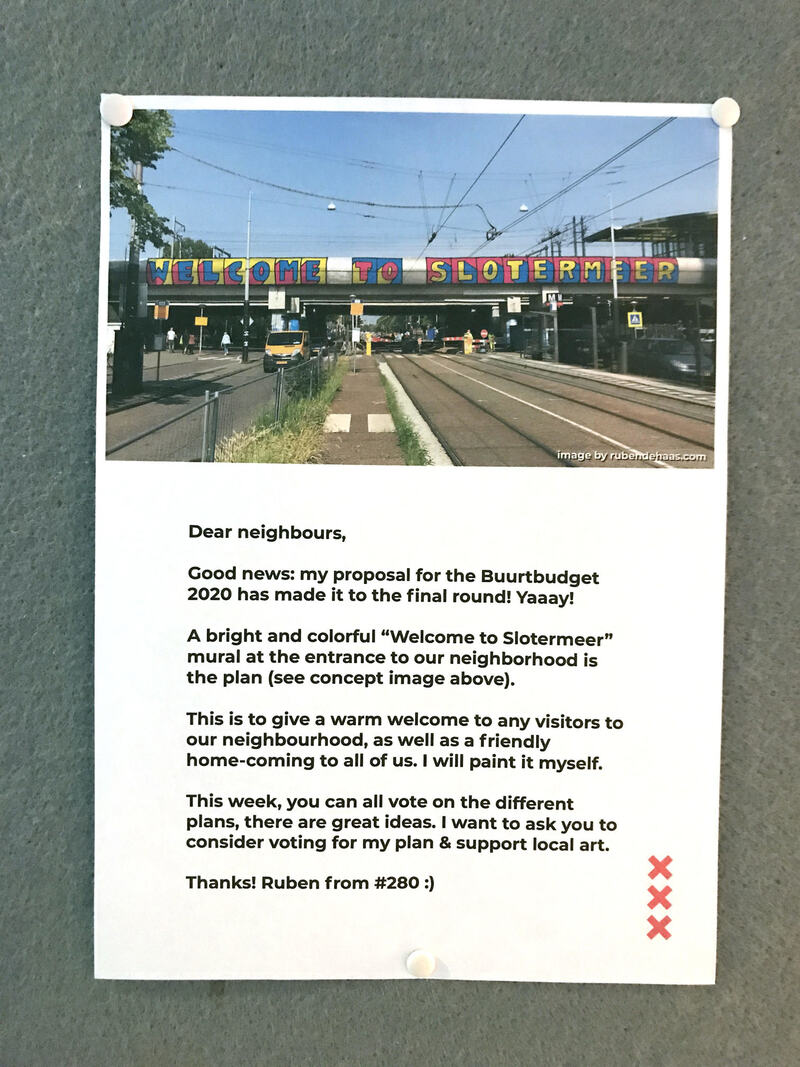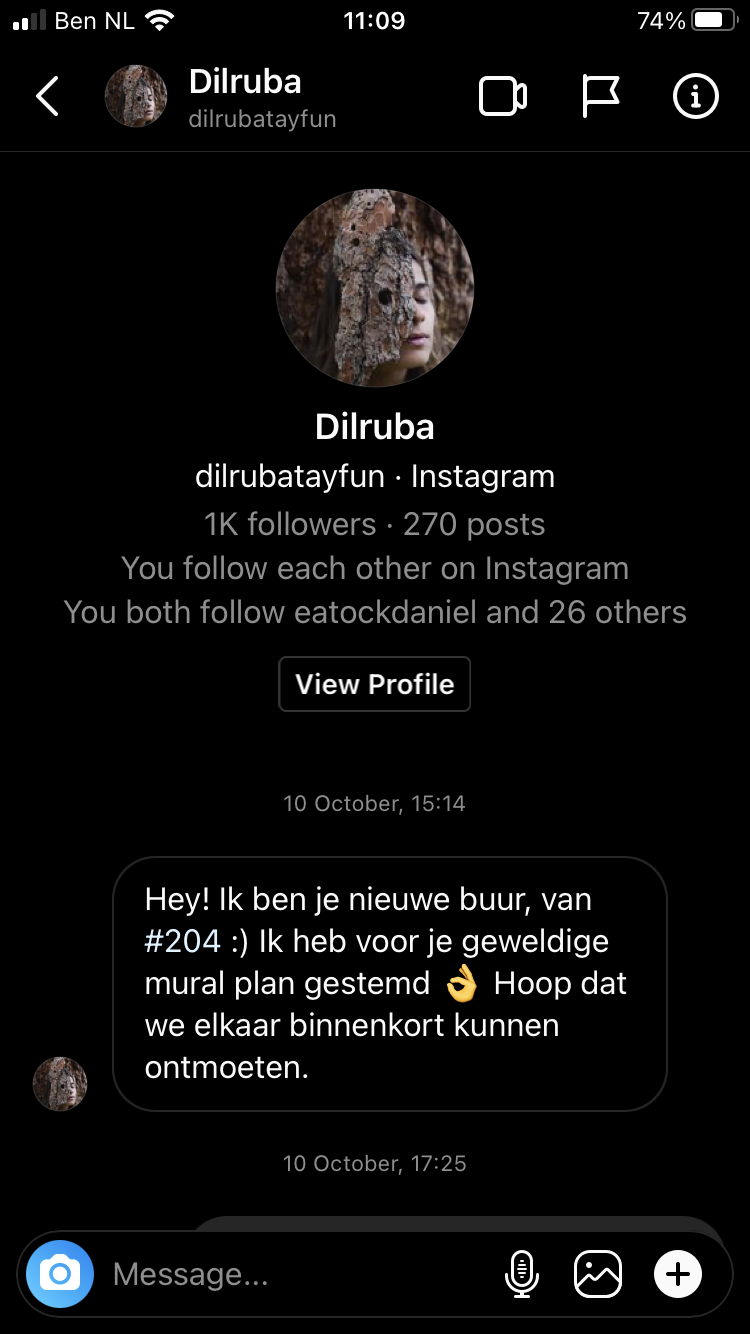 Curious cat that I am, I immediately contacted the artist behind such a joyous proposal for the neighborhood budgets. It was a playful welcome to this west Amsterdam neighborhood, and having seen a serious lack of color on the streets around here, it put a smile on my face.
Ruben and I met not long after. We are on either side of the hunkerbunker (lil reference to week 6's videolog), Ruben being in the north and me in the south wing - 2 floors in between.
Ruben is a conceptual & visual artist, who had just wrapped up his solo exhibition "How Much Ink Does A Marker Contain?". He has since the summer of 2020 tested over 60 markers to this day and is everyday busy making marks. He has experience in all things design, making videos, websites and logos. A real sharp eye for visual communication.
A defining moment in our first meeting was when I set eyes on a white ceramic vase with a twig in it. Next to it lay another twig with a big spiky bulb, something I had seen growing around the station. Seeing my interest in this scene rather than the vase/object, Ruben picked up and turned the spiky bulb upside down to collect its seeds and handed them to me in a little sachet. I was just a few weeks away from submitting my pitch to the Sony Talent League, trying to script the whole thing before attempting to shoot it on video. Excited that I wasn't alone in seeing the beauty in our natural environments (local too!!) and presenting them like this in his living space, I was ecstatic to share my story thus far and how far along I was in making the pitch.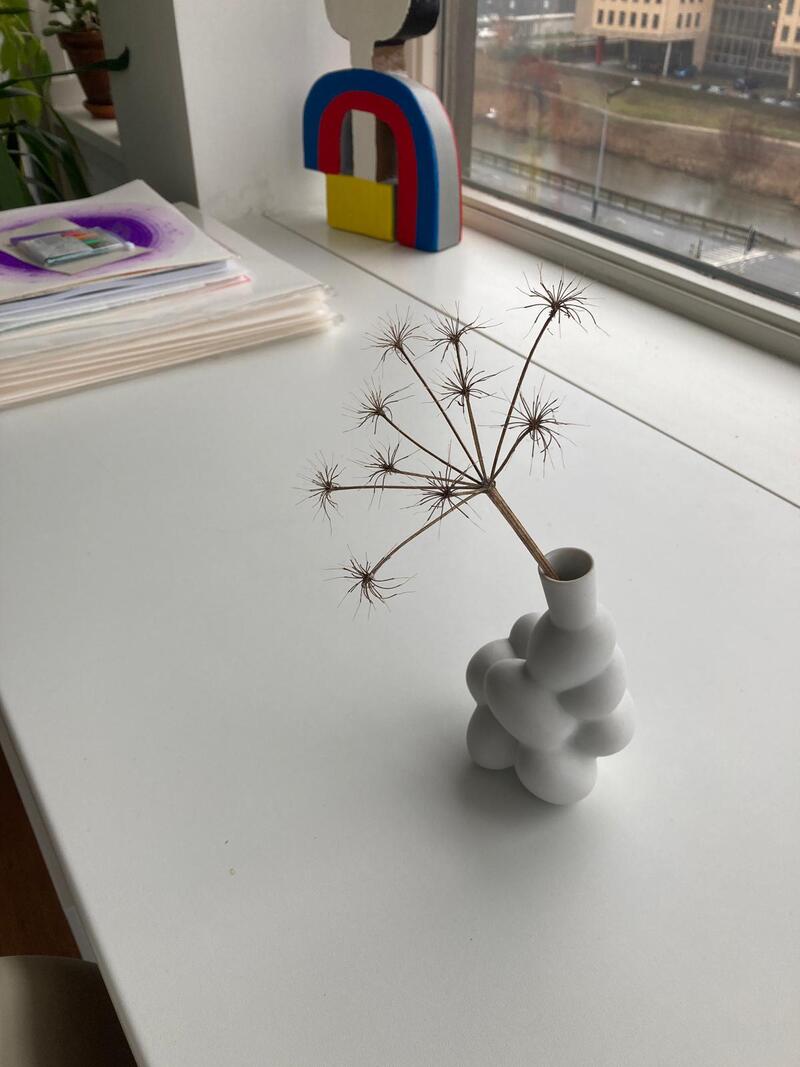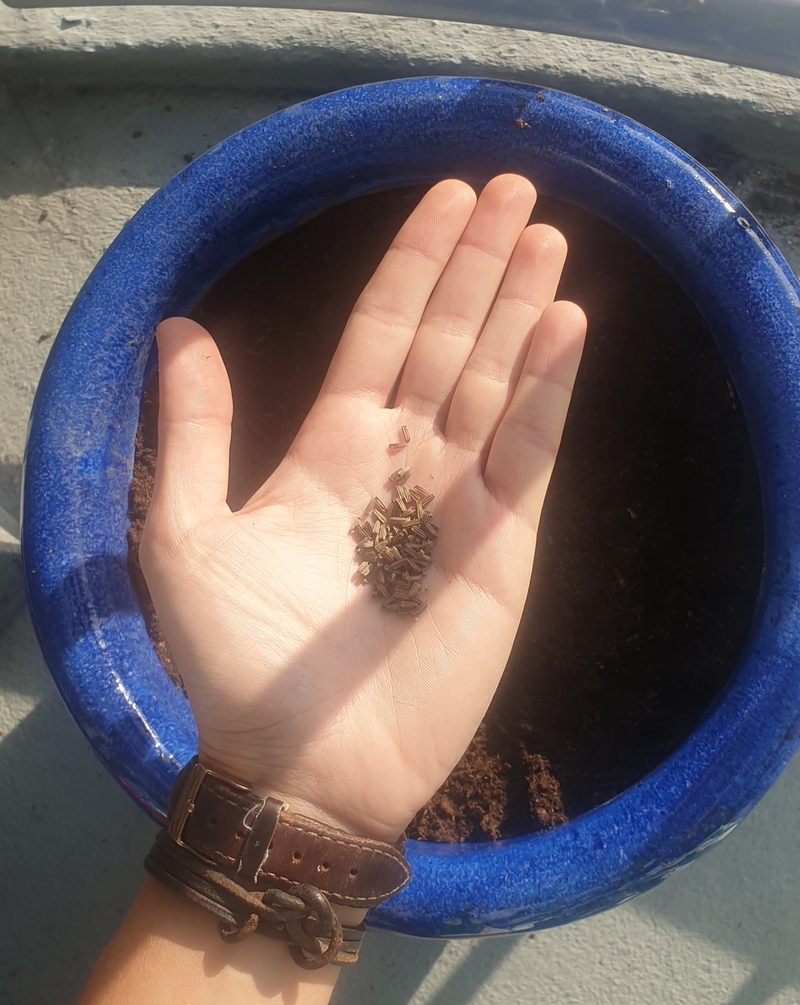 Forming connections with people despite a pandemic holding everything at standby, is a real blessing. I'm grateful to know that there's someone I can ramble about twigs with on the other side of the building; make marks and be curious cats together. We have since spent many afternoons sharing our findings and testing out what marks they will create.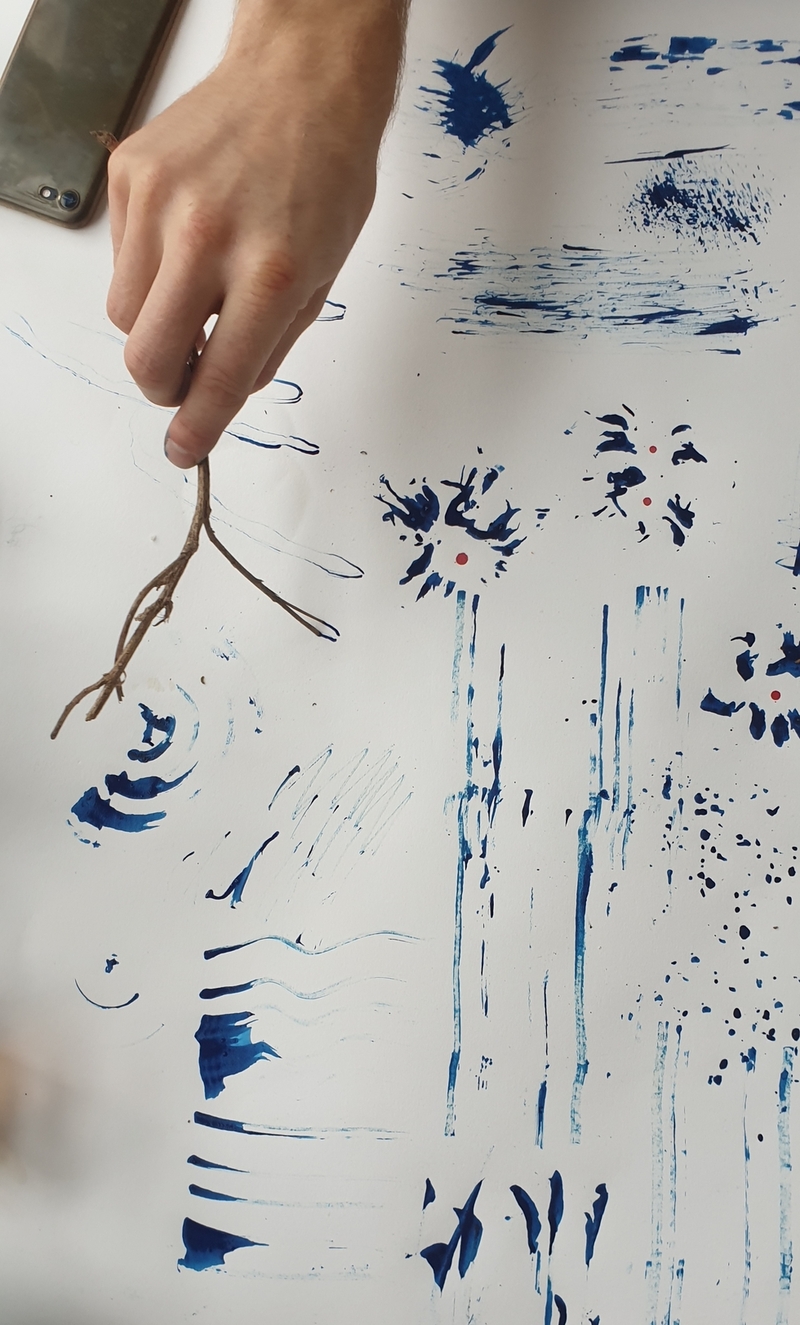 Not knowing anything prior to this about me, seeing the project always from a fresh perspective, I shared the significant updates around the pitch with Ruben and received his energetic feedback. My friend Ari Snow (@xstudiosnow), now our collaborator for the logbook videologs, helped me to re-shoot and made the first edit for the video for the submission (I had made a pretty insane video prior to the initial pitch which I shared with Ruben, which has some funny outtakes that might actually be worth sharing with you all at another point :)). Ruben helped make the final edit, and was right there when I clicked submit.
When I found out that Togather was a winning finalist, I wanted to recruit Ruben as assistant CD, always challenging me to keep pushing and making with his zesty energy, swiftness of action and playfulness. Ruben's daily practice of mark-making and love for the environment made him a pretty sweet partner in crime so far. He has developed much of our working site togather.fun on saturdays. I connect and bounce ideas with him almost on the daily with things on our Trello board, touching base with MC's UX research and handing notes to our collaborators together, deciding on the visual direction as well as helping me with the vision/mission for Togather - in the aftermath of the league.
Below find Wibra Blue, now hanging up on my bedroom wall.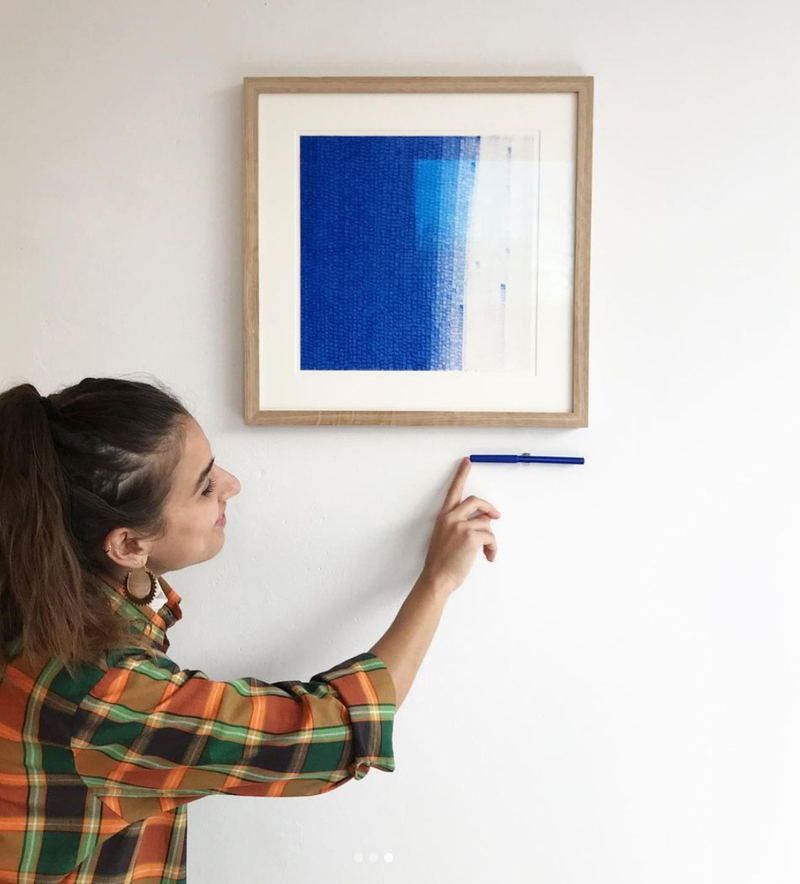 Check out Ruben's work on instagram @coloruben and his portfolio http://rubendehaas.com/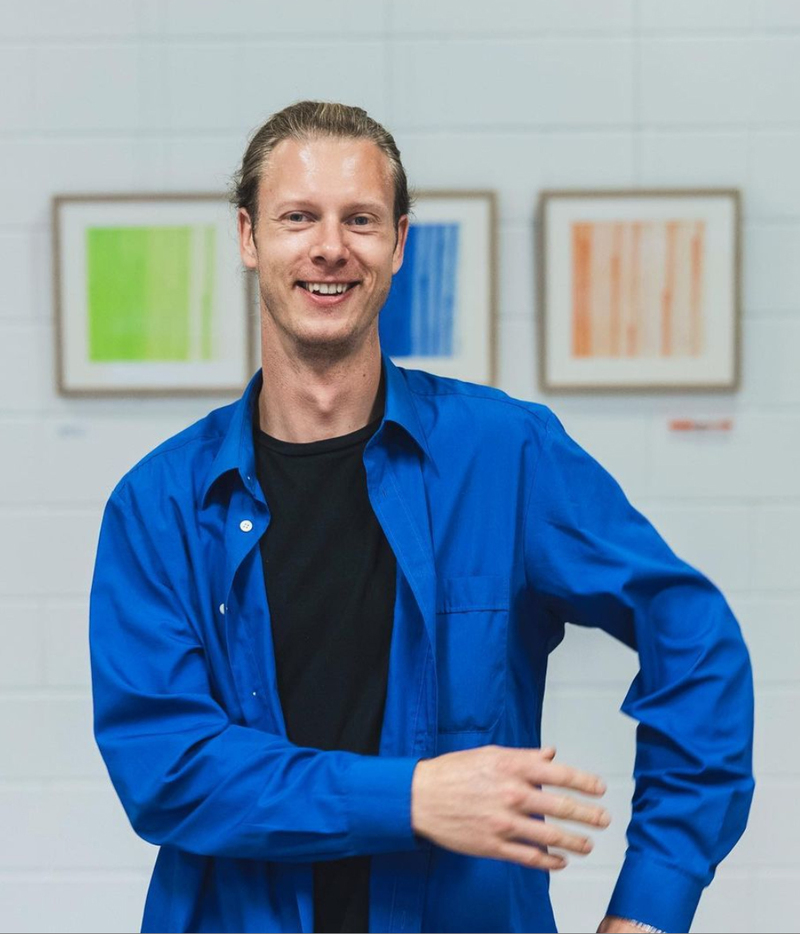 If i could say one more thing - stay open to collaborators coming from any direction, completely unplanned! Sometimes the conditions are absolutely on point and people you just met might jump in to help implement your dreams into action.
Stay open and continue exploring, gathering talents from all directions and creative backgrounds to come together.