...And the winner is:
Togather
Congratulations Dilruba Tayfun, Marie-Claire Springham, and Ruben de Haas!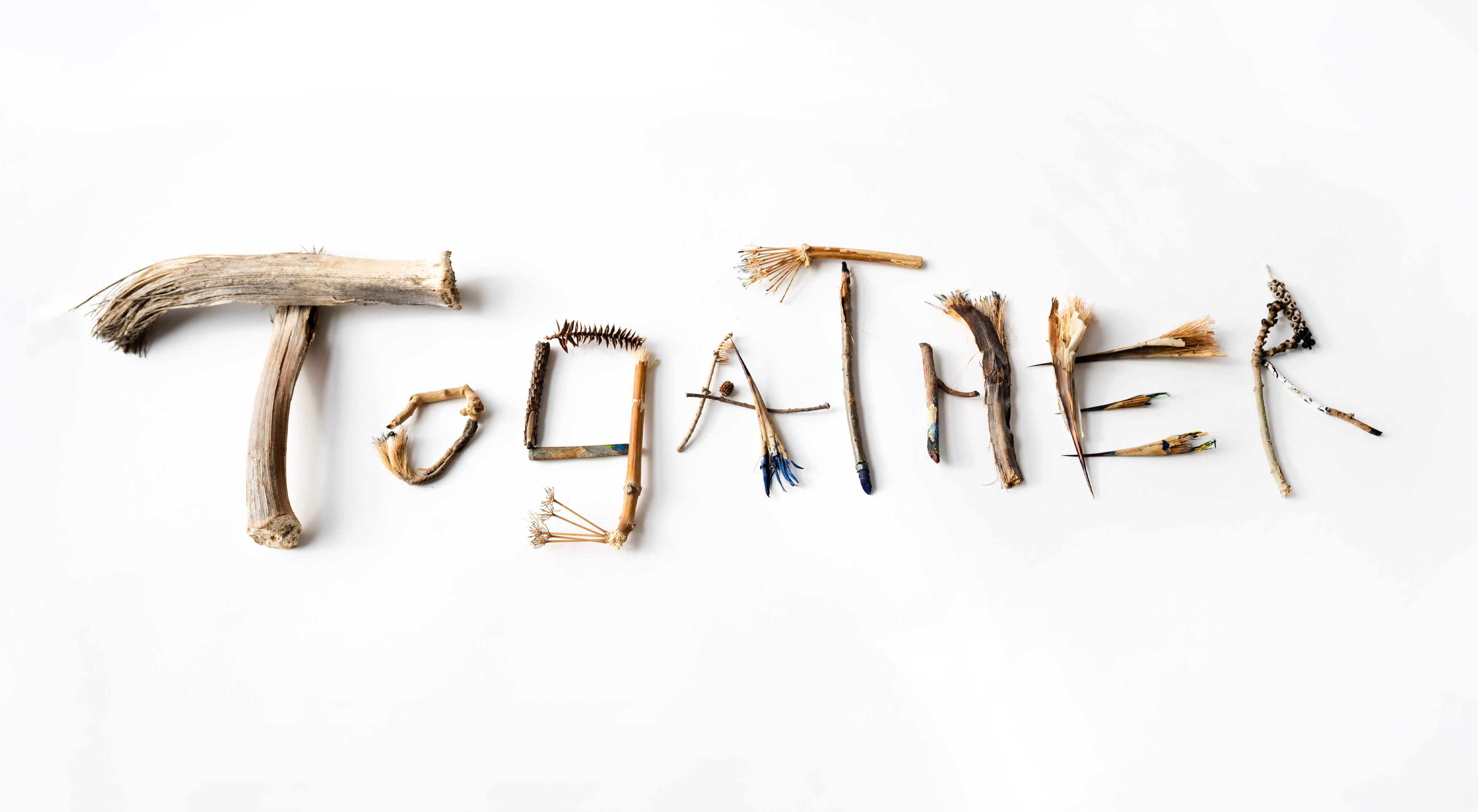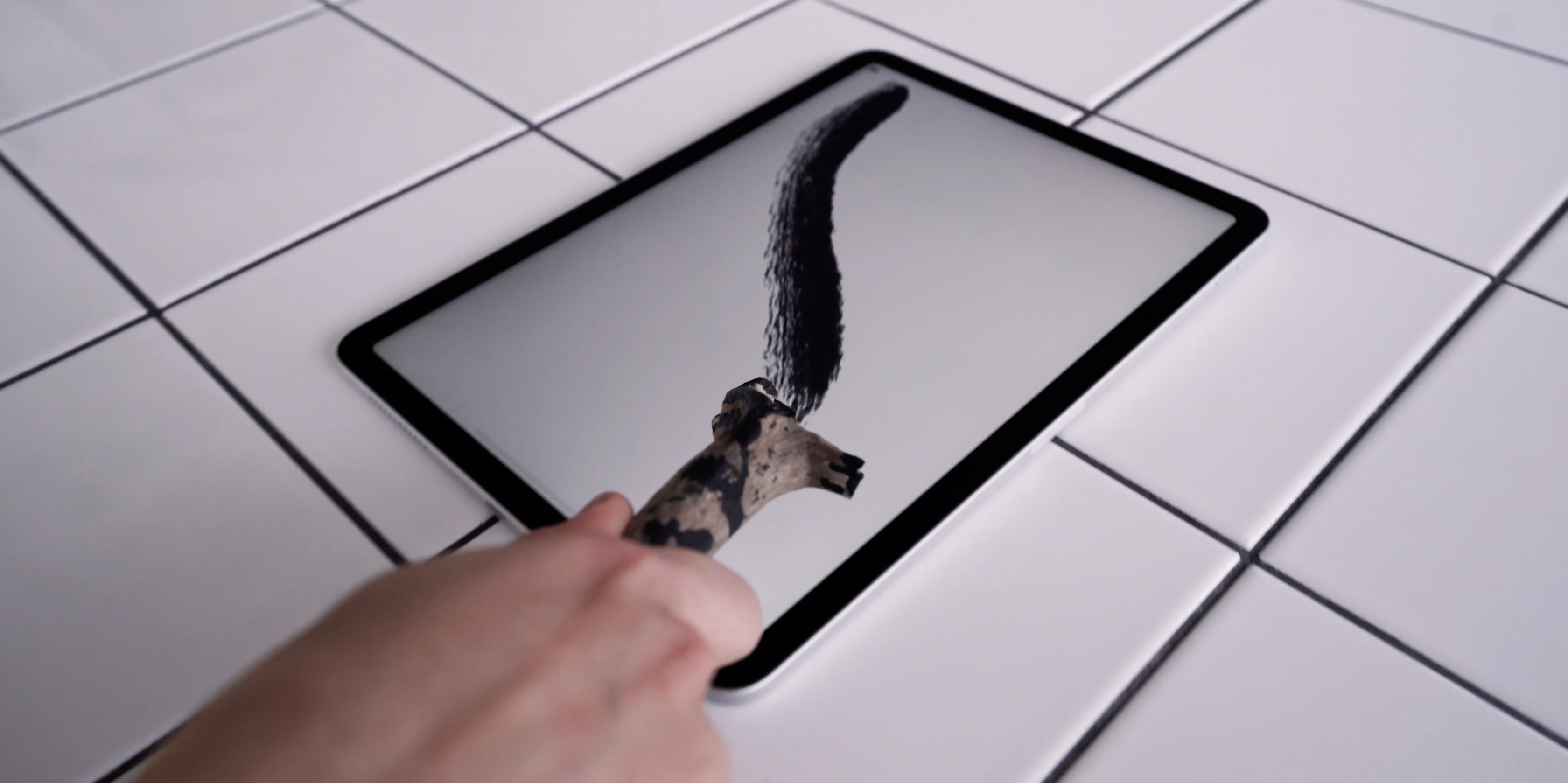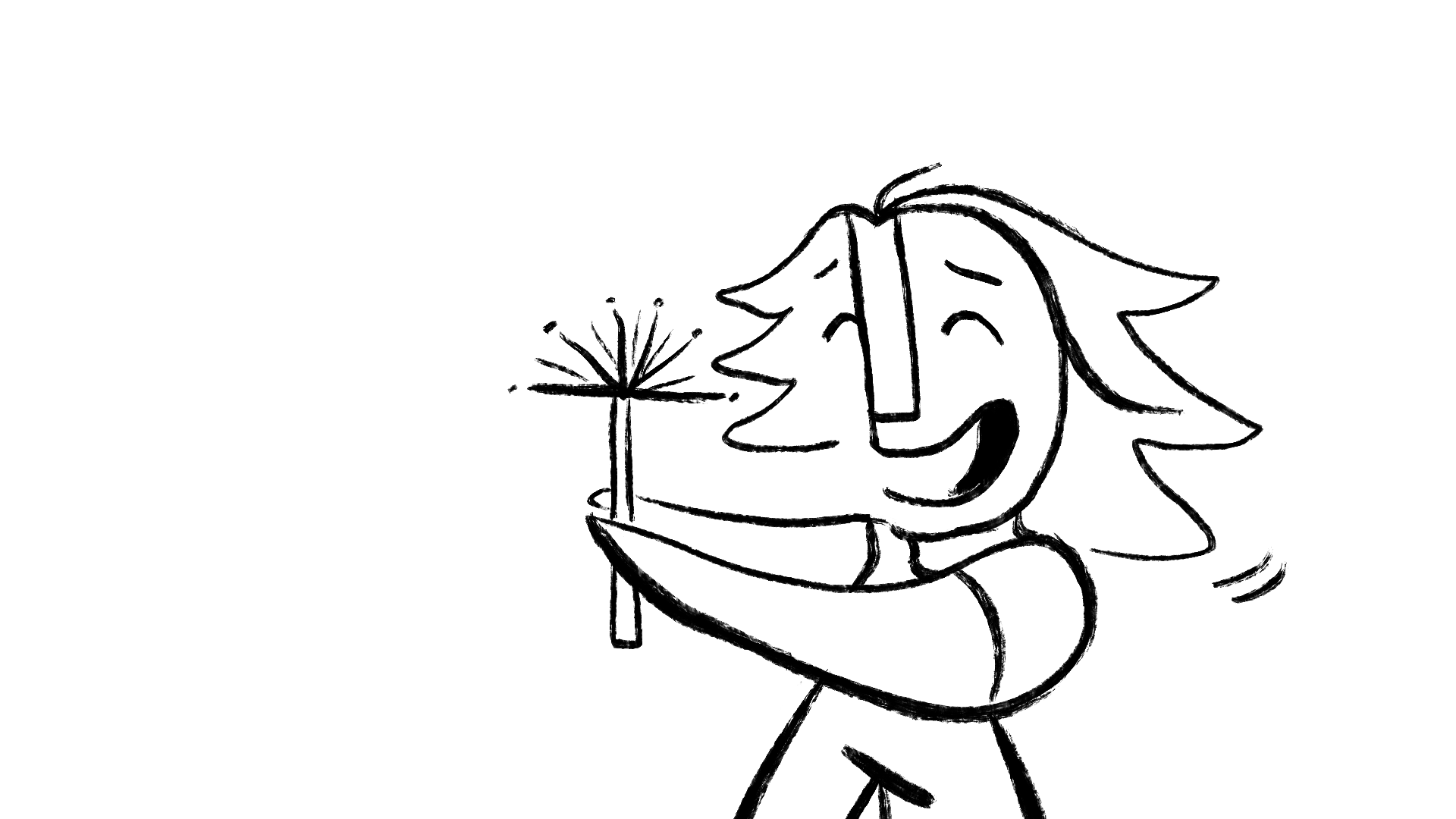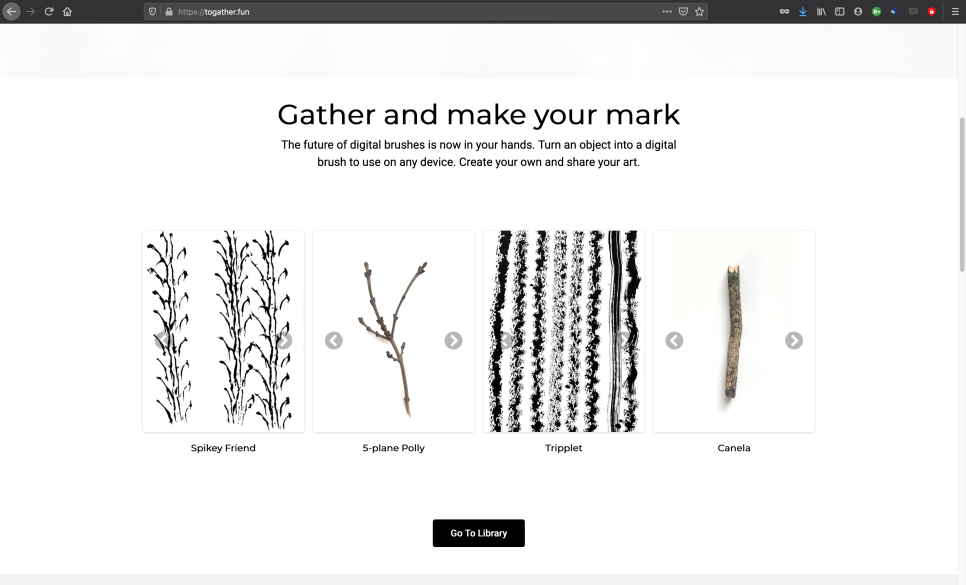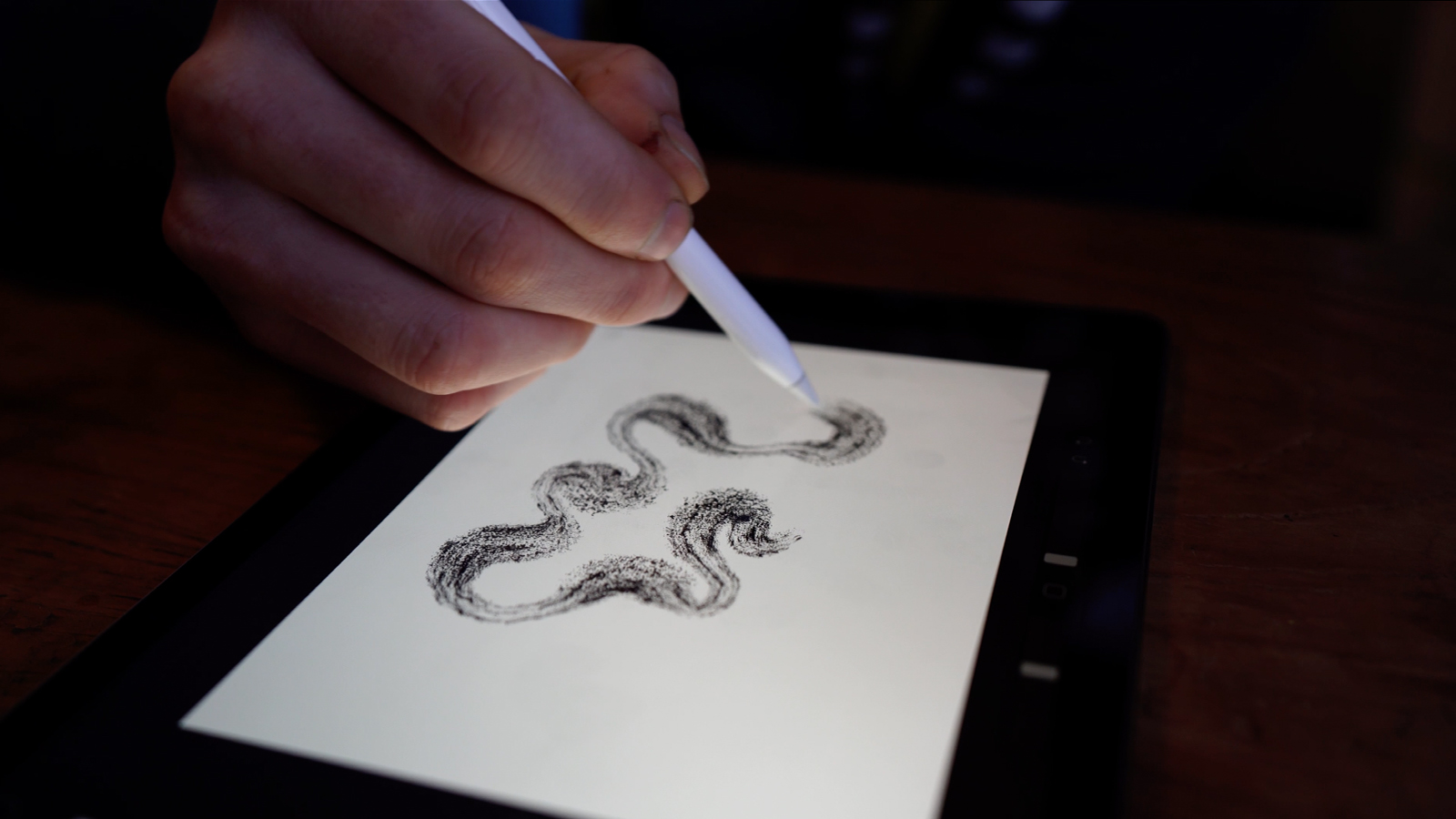 Description
What if you could take any object, scan it and turn it into a digital brush to use on any device?
Togather is a platform where anyone can make and share their custom digital brushes inspired by real-life objects. Share the objects and their stories in the library. Download the files for use in Photoshop and Procreate. Or just browse the gallery of artworks created using the brushes. Our mission is to encourage users to appreciate and see our living planet with fresh eyes and we're doing this through 3D brushes. Participating in Togather means that you can provide someone on the other side of the world with a tool that is free, unique and speaks of the location it was found at without it having to leave its home on the ground. It also means that you can create and learn through their findings. Inspiration is abundant. The more we can take away boundaries to how we create, we can incorporate the world around us. Literally bring the OUTSIDE in. Check out the Togather website, download the free brushes, create your own and share your art. Get ready to expand the possibilities of what you can create. Gather. Make your mark.
Find Out More About This Project
Countries
Netherlands, United Kingdom
Team Background
Togather is led by founder & Creative Director Dilruba Tayfun. She is an Amsterdam-based Jr. Graphic designer at TomTom by day and by any other moment hoping to show the magic and stories in our environments through mark-making. During STL Dilruba recruited her neighbour conceptual and visual artist & designer Ruben de Haas as Assistant Creative Director. The two never worked together until the league, but a twig-in-a-vase in Ruben's home and their shared interests in mark-making and the environment sealed the deal. Our third and final member of Togather is product and digital designer Marie-Claire Springham on UX Design & Research. Marie-Claire has a passion for sustainability and Human Centered Design. She shared two graduations with Dilruba, a decade of tea, toast and tunes and multiple collaborative projects. A fruitful, creative friendship and history to say the least. This is a pretty unlikely team, working together for the first time, but it's proved to be an unforgettable one. Like that ingredient in Pixar films. Unexpected, challenging and eccentric!
As Team Togather we gathered in Amsterdam; but extended our arms to far and beyond it. Our collaborators & contributors tuned in from Singapore, United States, United Kingdom, Canada.. the list goes on. Finally, we have one particular collaborator who we have to thank for documenting and helping us tell our story as the project unfolds from day 1 - our friend, photographer, videographer and editor Ari Snow, Creative Director at xStudio Snow.
A BIG SHOUT-OUT TO OUR RUNNERS-UP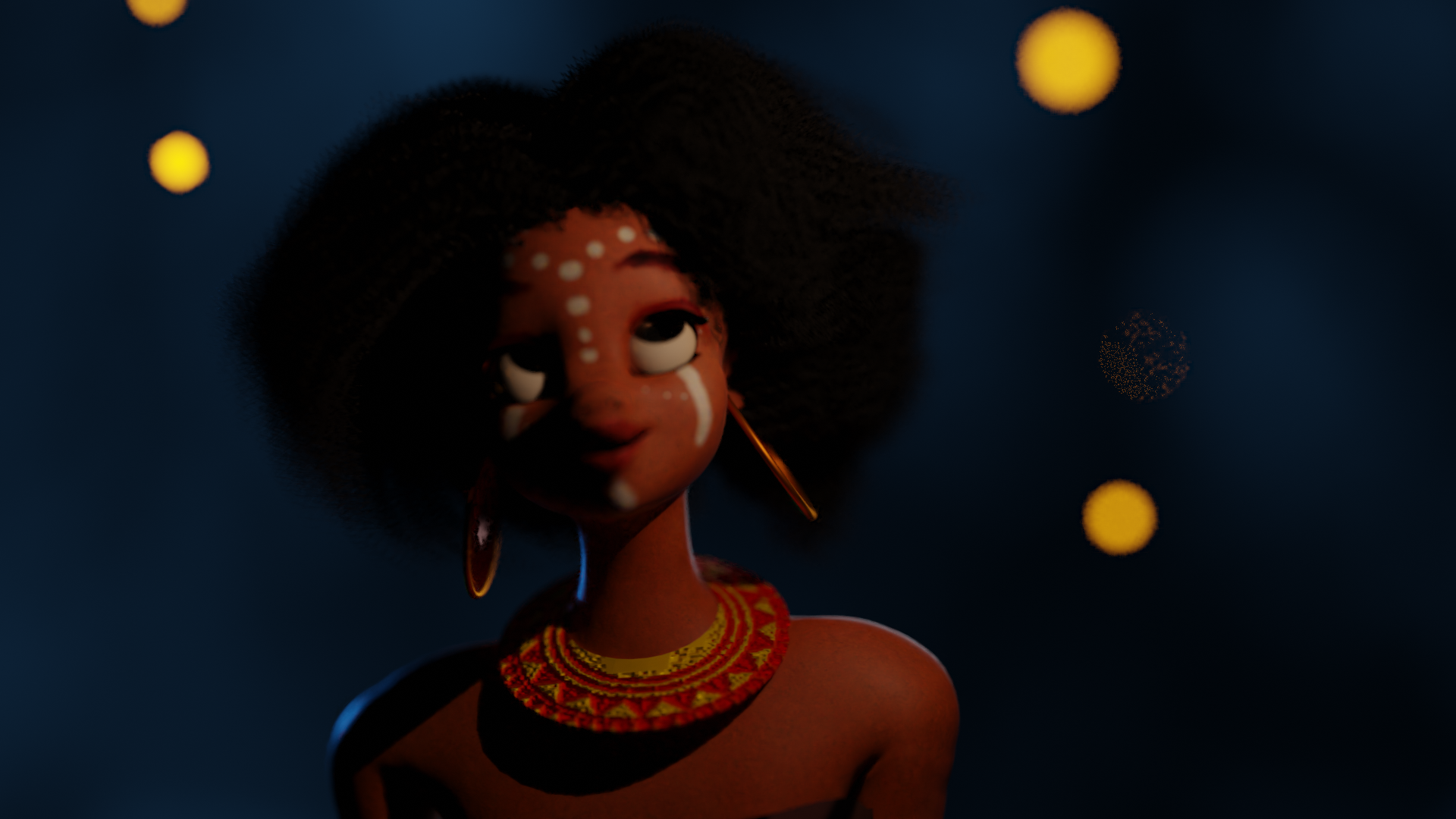 Find Out More About This Project
Kawia's adventure is a time traveling African safari set in the mysterious past of the East African Savannah where you play as Kawia, a girl trying to cross the mysterious plains, defeating evil spirits and through the power of dance, race through the lands using the dances of old to battle; Eskista for flight, Baganda for defense and The Tero Buru to deal damage on all who dare stand in your way. Control how the story unfolds as you choose your fate in the interactive film aspect of the game and survive the choices you make as you craft your adventure!
Fight the undead by matching the keys to the beat, become a true warrior and dance your way to victory or make one misstep and face your doom, in your quest to meet your best friend.
Team Background
We are Tabi Karaba and Lydia Mugure, two kids from Kenya who love writing and developing fun stories! We met at Kenyatta University studying Film and Theatre arts where we grew as friends. Tabi ventured towards filmmaking focusing more on creative direction editing and cinematography causing her to be the story and direction lead in Kawia's adventure going as far as editing, choreographing, scripting, production and blocking all of the scenes in the project. Lydia, found herself drawn to animation and programming shifting her plans towards that, studying character modeling and rigging, animation, scene and environment design and coding, in Kawia's adventure she handled the development of the animation, models, concept, scenes and even the music! WE BUILT IT ALL OURSELVES DARLING!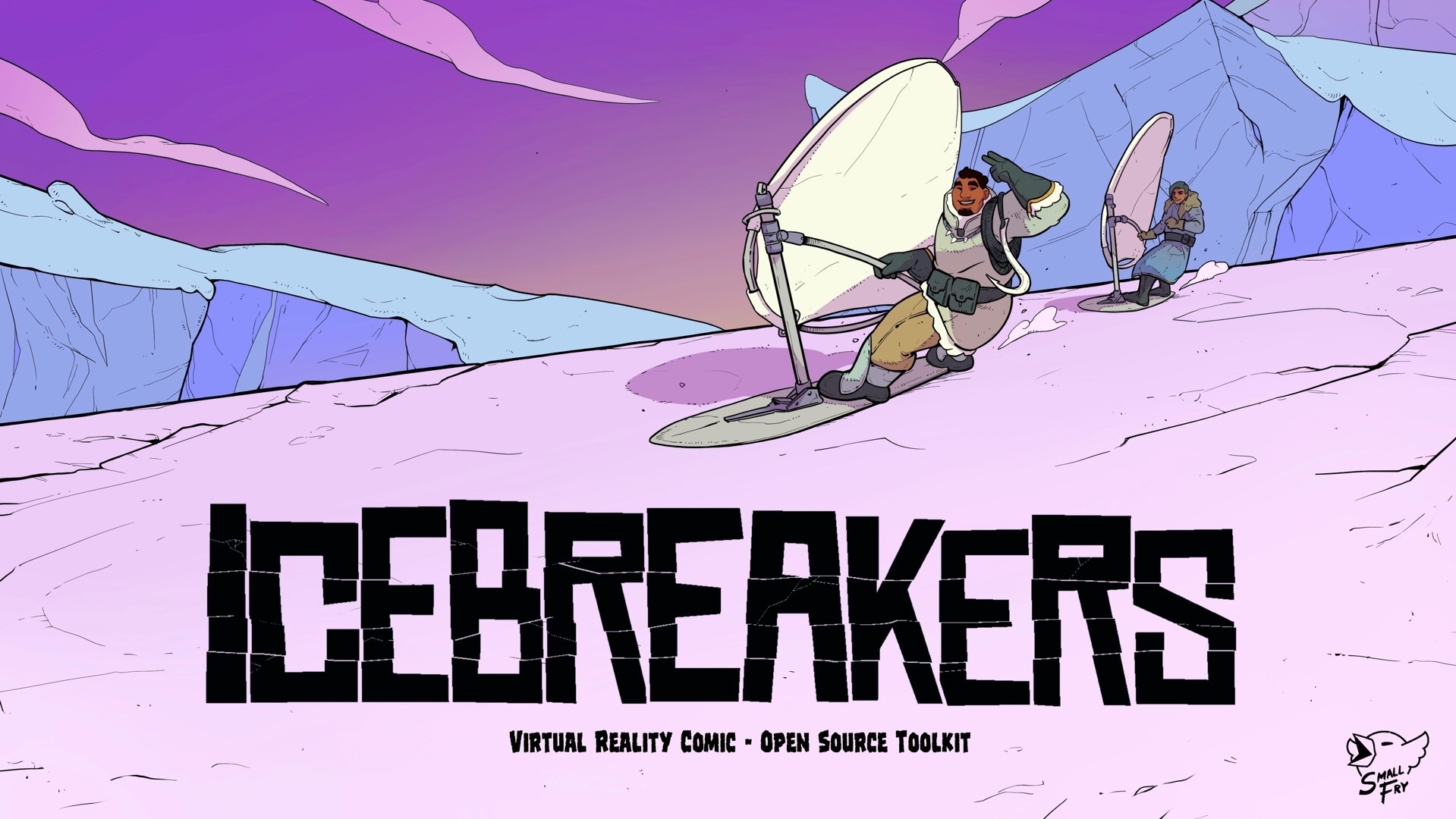 Find Out More About This Project
Step inside the panels of our Virtual Reality comic, Icebreakers, and join our dysfunctional pirate crew in their adventures on the frozen landscape, 7000 years after a deadly Ice Age swept through the globe. Explore along with them as they try to evade the grasp of an oppressive government, and the danger lurking in the ice.
Mind your step! Danger could be just around the corner…
Along with the first chapter of our pirates adventures, we have released the toolkit used to build the comic in Unity, all in Open Source! Show us what you can do.
Countries
Switzerland, Netherlands, Germany
Team Background
Small Fry, reporting for duty!
Our team first met at last year's THU event in Malta, where we bonded over a crazy game of Dungeons and Dragons. Since then we've kept up the tradition!
Our team is fairly international, spanning the Netherlands, Germany and Switzerland.
The Project Manager (tech whiz) on Icebreakers was Chris Graf. Stephan Rumping (hype man) was the Creative Director, helping out on everything from Script writing to building the panels in Unity. Alexandra van Caloen (chill pill) handled Story and Concept Art.
WRAPPING UP THIS FIRST EDITION
Thank you for being a part of the Sony Talent League. We couldn't have done it without the mentors, the jury, and the Tribe!
A Journey of Growth For Creators
Over the last few months, you followed this incredible journey of collaboration and accompanied the process of bringing three unique ideas to life. You watched our finalists grow and get stronger after every mentorship, tribe session, and accomplishment, conquering their fears and doubts as they tackled each challenge.

Now, the first edition comes to an end, and we couldn't be more proud of the resilience and creativity of the three finalist teams.

We hope this inspires you to make your own ideas happen and keep following your creative path!
The Winners' Reaction
"Joy. Feeling immense joy and gratitude to everyone who had touched this project directly or indirectly. All the mentors that went above and beyond to connect with us and share with us their gatherings, their time, and knowledge. This was truly an unforgettable experience. This project thrived on everyone's input. We are an ecosystem. I have so much energy to keep this going. To continue connecting humans towards this project's growth" - Dilruba Tayfun
1,638
Total submissions
105
Countries
+90
Hours of exclusive mentoring
+15
Hours of Tribe Sessions
关于索尼英才联盟 (Sony TALENT LEAGUE)
打破数字娱乐行业内(无论是个人还是团队)的创作壁垒,并提出一个世界从未见过的跨界想法。
&nbsp打破创意的距离
今年,"距离"一词对于全球人民来说有了全新的含义。
突然,保持距离是我们重逢的最好方法了。
然而,有一个距离看你有没有胆量打破:创意的距离
思想拥有让我们团结起来,并激发我们的创造精神的力量。
现在是时候打破数字娱乐的界限,超越界限,为未来创造新的价值了。
评审团将选择最佳的三个创意。 每个决赛入围者或决赛入围小组将获得:
公众将在三名决赛选手中对最佳创意进行投票。 除上述奖品外,获奖者还将获得:
索尼公司是一家具有创新技术基础的创意娱乐公司。 从游戏和网络服务到音乐,图片,电子,半导体和金融服务-索尼的宗旨是通过创造力和技术的力量使世界充满情感。 " 索尼英才联盟 (Sony TALENT LEAGUE)"是索尼的品牌倡议 "Sony Creators Gate" 的最新计划,旨在通过提供令人兴奋的增长机会来增强下一代创作者的能力。