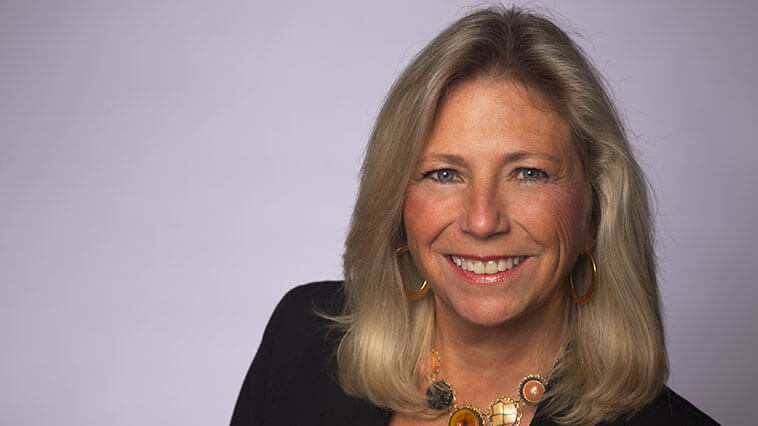 Vicki Dobbs Beck
Executive in Charge of ILMxLAB
Vicki Dobbs Beck is the Executive in Charge of ILMxLAB, a division launched by Lucasfilm in 2015 to pioneer in the field of immersive storytelling.
ILMxLAB wants to make it possible for people to, 'Step Inside Our Stories.' The division brings together storytellers, world builders, dreamers, and wizards to create a new era of premium, state-of-the-art entertainment experiences that leverage real-time technology. In so doing, ILMxLAB seeks to transition from story-telling to story-living.
Under Vicki's leadership, ILMxLAB created the ground-breaking VR installation, Carne y Arena, which was the vision of Alejandro Iñárritu in association with Legendary Entertainment and Fondazione Prada. Carne y Arena was chosen as the first-ever VR Official Selection at the Cannes Film Festival (2017) and was awarded a special Oscar by the Academy of Motion Picture Arts and Sciences, "in recognition of a visionary and powerful experience in storytelling."
In addition to producing multiple promotional VR experiences supporting major film releases and experiments in "all shades of reality", ILMxLAB has collaborated with the VOID to develop and produce the award-winning hyper-reality experience: Star Wars: Secrets of the Empire as well as the recently launched: Ralph Breaks VR. Currently, ILMxLAB is in production on an original episodic VR Story Series: Vader Immortal.
Vicki has more than 30 years of broad-based management experience in the entertainment industry. Prior to that, she received her MBA from Stanford University's Graduate School of Business where she also completed her undergraduate studies, earning a BA with distinction in International Relations.