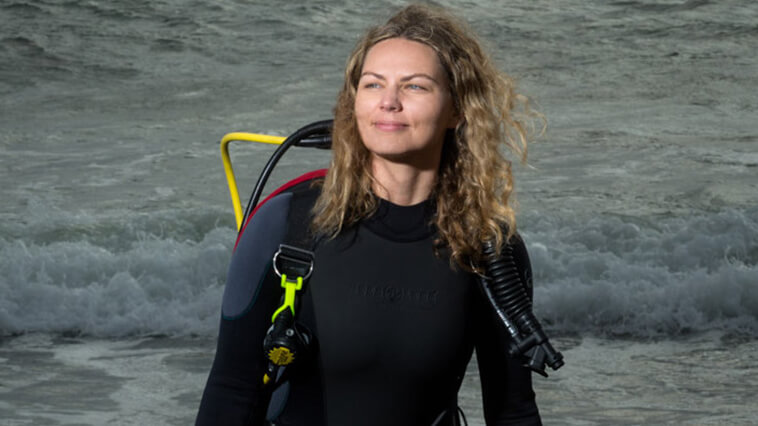 Erika Woolsey
CEO of the Hydrous
United States
Dr. Erika Woolsey is a marine biologist, National Geographic Explorer, Teaching Fellow at the d.school and the Center for Ocean Solutions at Stanford University, and CEO of the Hydrous, a nonprofit dedicated to ocean education.
She conducted most of her research on the Great Barrier Reef in Australia and, amidst the rapid global degradation of coral reef ecosystems, has become focused on translating scientific discovery into public understanding. Eager to share beautiful and threatened marine environments with everyone, she and the Hydrous team are developing a virtual reality experience that takes the viewer on an immersive underwater journey. 
Originally from the San Francisco Bay Area, Erika received her Ph. D. from James Cook University and the Australian Research Council Centre of Excellence for Coral Reef Studies, earned her Masters of Applied Science in Coastal Management from the University of Sydney, and studied Biology and Art History at Duke University.