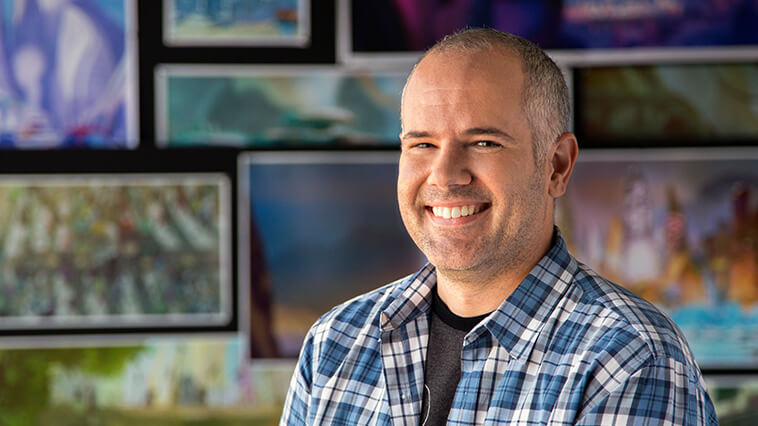 Cory Loftis
Art Director of Characters
United States
Cory Loftis is responsible for character design, overseeing each design as it moves through the pipeline: modeling, look, cloth & simulation, animation, and technical animation. Loftis joined Disney in 2001 as a visual development artist for 2012's Oscar-nominated "Wreck-It Ralph". Loftis also contributed to the 2013 Oscar winner "Frozen".
Born in Corsicana, Texas, Loftis demonstrated skills in art and math at an early age. After initially pursuing an education in naval architecture and marine engineering, Loftis, a self-taught artist, moved to California in 2002 to pursue a career in traditional hand-drawn animation. The following year, he took a job as an in-house illustrator with a small company in Orange County.
In 2005, Loftis accepted an invitation from a friend at Carbine Studios, a start-up video game company formed by veterans from Blizzard Entertainment. There, he became a concept artist for cutting-edge video games and mastered the craft of digital painting. Over the next six years, he worked as a lead artist on Carbine's debut title, Wildstar.