So we've finally passed the halfway point now. No pressure, right? RIGHT?!
This week we put our ol' boneheads together (No, not Togather. That's the other group and is possibly copyrighted already?) and we looked at our schedule and looked where we needed to pick up the slack. We also had some seriously cool things happen to us this week as we also took a nap in the hammock to restore our energies! Full speed ahead once again!
A couple of things happened this week: More characters have been fully rigged as we're nearing completion on that side! The only thing to be done there still is designing and modeling the expressions to bring those guys to live! We also dove deep into props and set design this week as well as designing these amazing ships we have in mind! We took some of the lessons Kim Jung-Gi taught us in the first mentorship with him to heart and we just catapulted forward (wait until we show what happened during the second meeting with him this week, later in this post)! Props will definitely be an All-Hands-On-Deck situation (see what I did there?) to really give shape to this unique world we're trying to chisel out.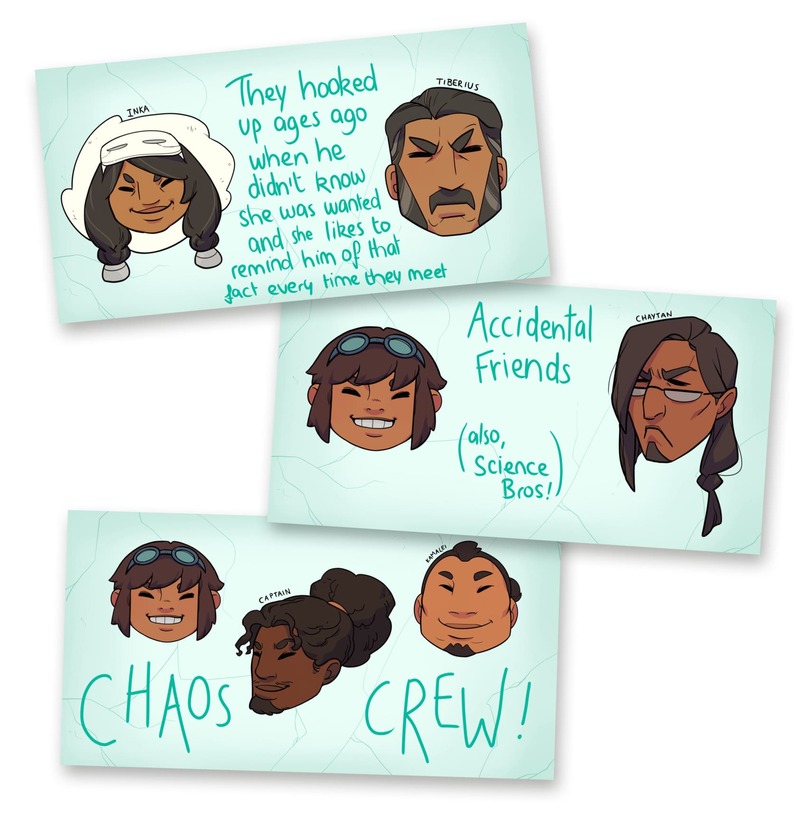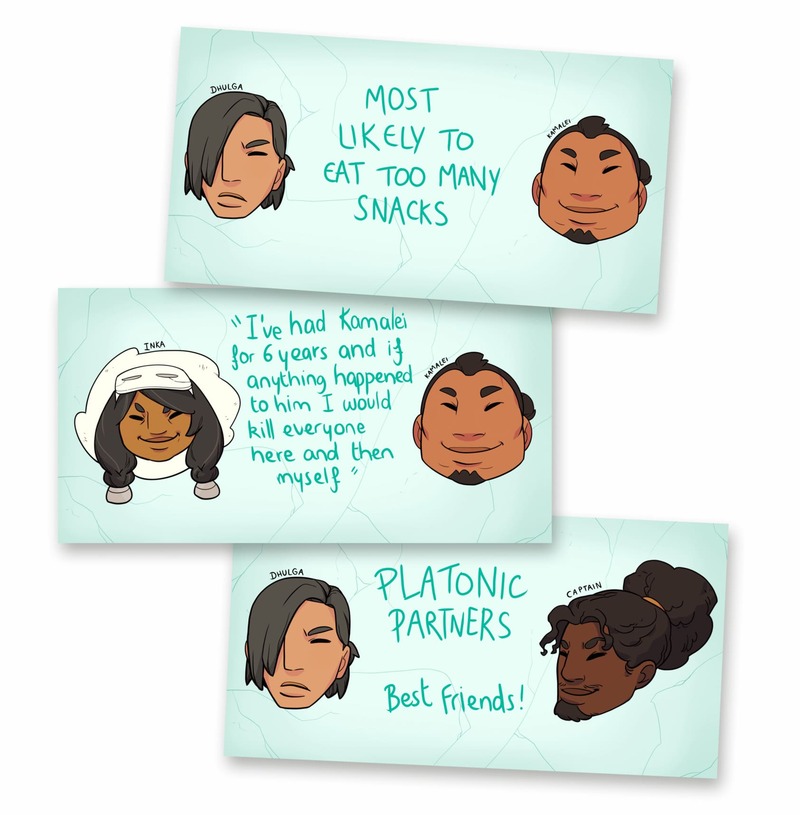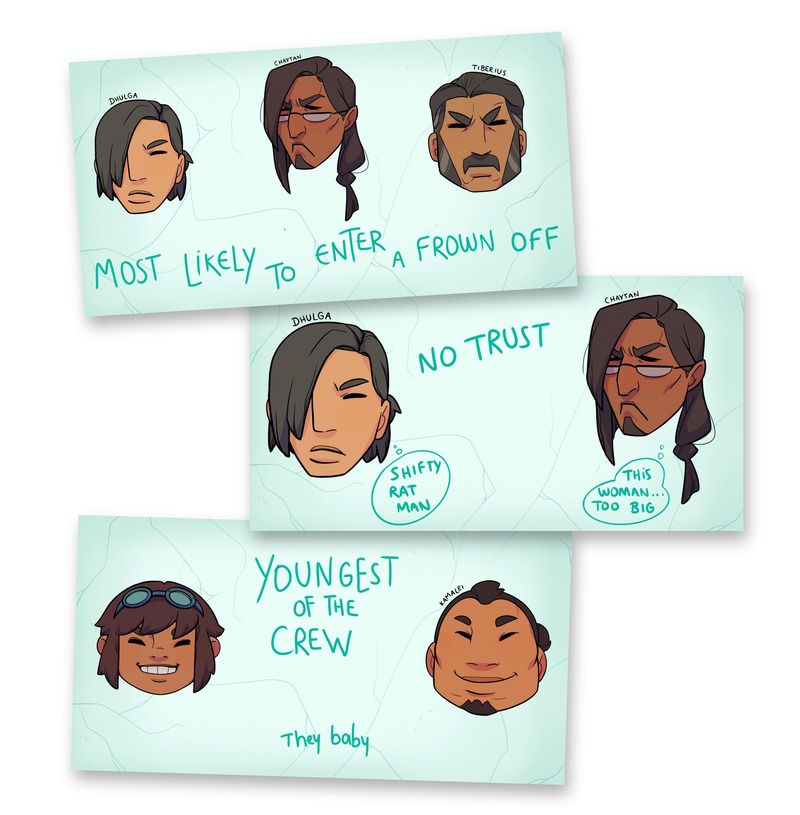 Tech side! The tools have been coming along swimmingly, with both the page tool being improved and us now having a speech bubble tool! After some tinkering we managed to give ourselves (and you!) the option to change the shape of speech bubbles on the fly and even connect them to each other. Current options are round and square speech bubbles, with a slider to make them everything in between those extremes. Later in development (or once the STL has ended) we're aiming to add even more shapes for even more variety for all of us to use!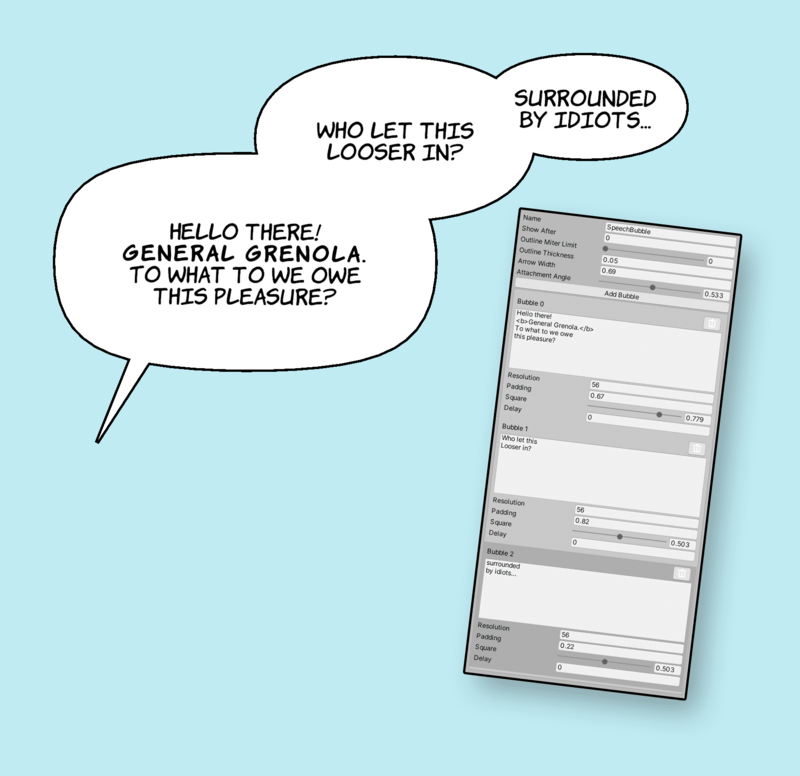 Mentorships once again were a big surprise for us! Seriously, every week seems to be so memorable that EVERYTHING is a highlight!
To kick it off in week 5 was Sally Slade returning for some wisdom in how we could make Icebreakers as accessible as possible for as many people to experience it. However, the biggest takeaway from her was that we should definitely look deeper into doing more PR for Icebreakers and get the word out to more people and possible investors. That leads into her second point: A trailer. A good bit of people don't have an Oculus Quest or just want to quickly understand what Icebreakers is, so a trailer is definitely a good idea. It is something we're heavily considering now.
Then we lead into Kim Jung-Gi's return and sweet Jesus we were blown out of the water right at the beginning when he showed us two pages of storyboards he made based on our script! It is so surreal that we still can't fully comprehend it. We talked with him extensively once again on worldbuilding and finding the right elements that feel both pirate-y yet also functional in an ice age! Having someone in our corner with such a big visual library is such a massive boon to have. The big kicker however was… He is planning to storyboard most of Icebreakers from his point of view to give us a guiding hand to follow. We're just absolutely floored.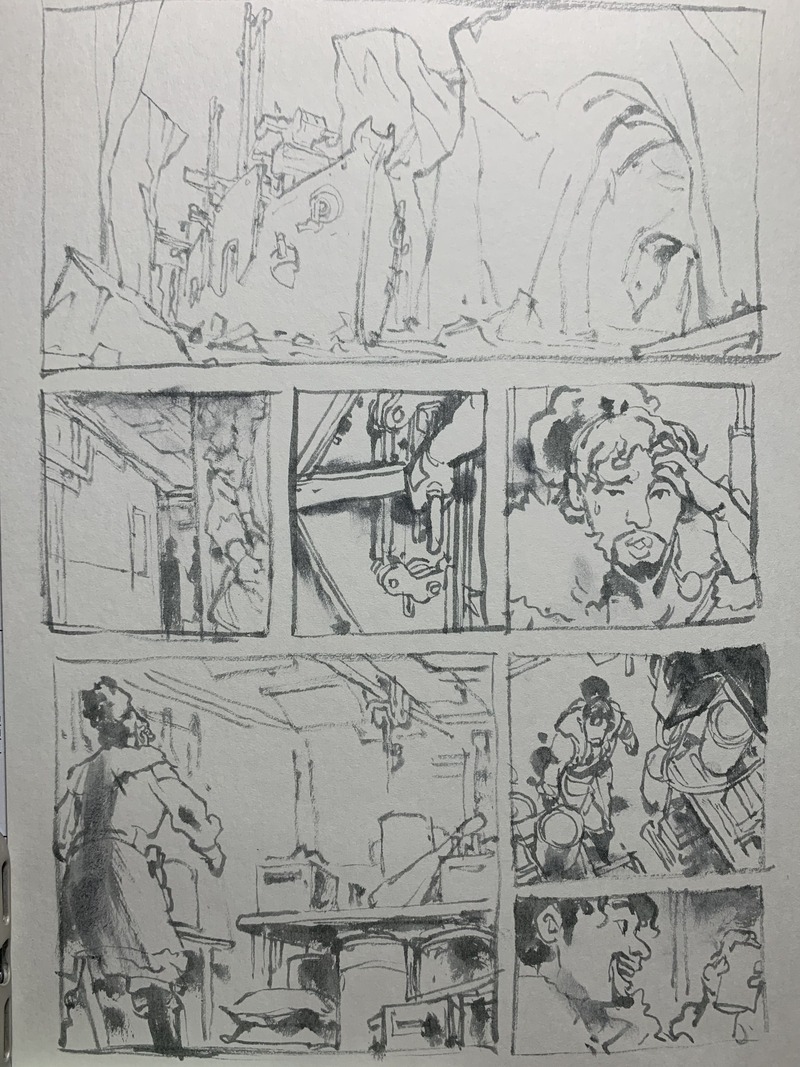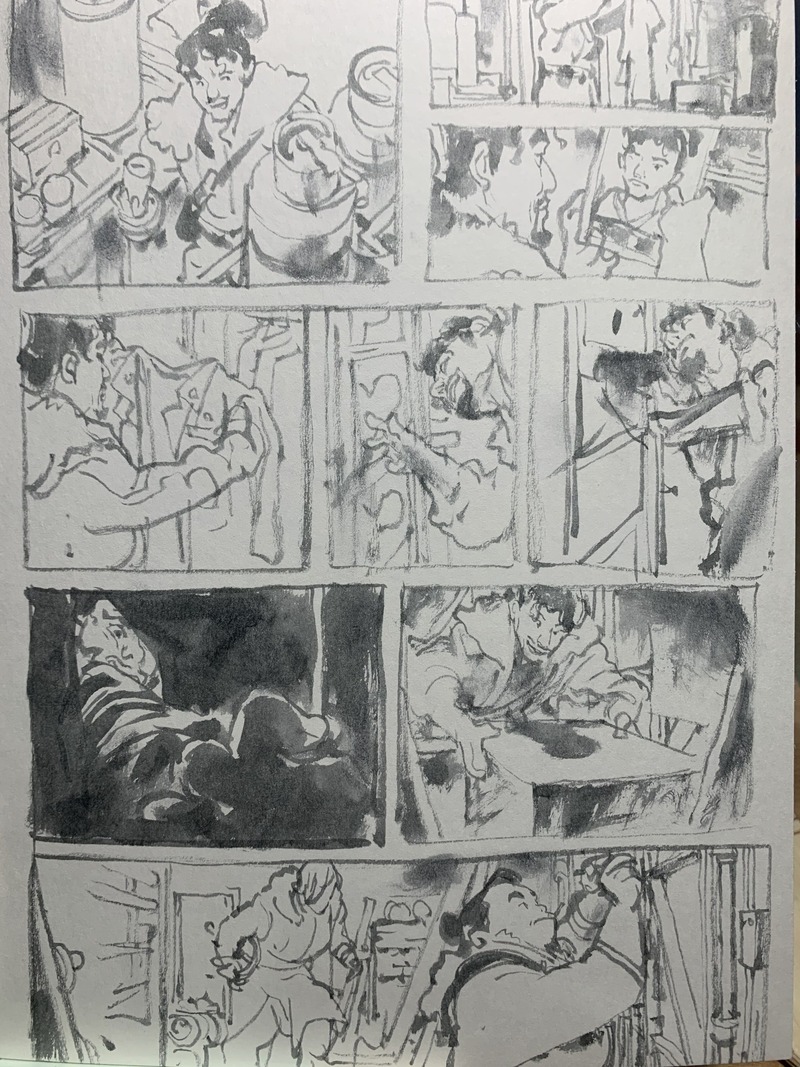 However, to end the mentorships of the week came in Vani, who gave us a WHOOPING 3 SESSIONS IN A SINGLE DAY between her own very busy schedule. She didn't have to do so, but she wanted to and we just loved it. We focused on distilling our story into quick beats and eventually into a final pitch. We saw our progress in pitching the story grow so fast within these sessions that we feel this week truly has been a big preparation for the eventual final pitch. It gave us such a boost of confidence.
But wait! There's even more! We got auditions in for the voice cast of Icebreakers on Friday/Saturday! We won't spoil too much, but we noticed some pretty big names and we're just over the moon on it! Icebreakers is feeling so much bigger than when it was just this tiny spark in our minds. It's just surreal. It truly is a grand adventure.
That's the Captain's Log for Week 6!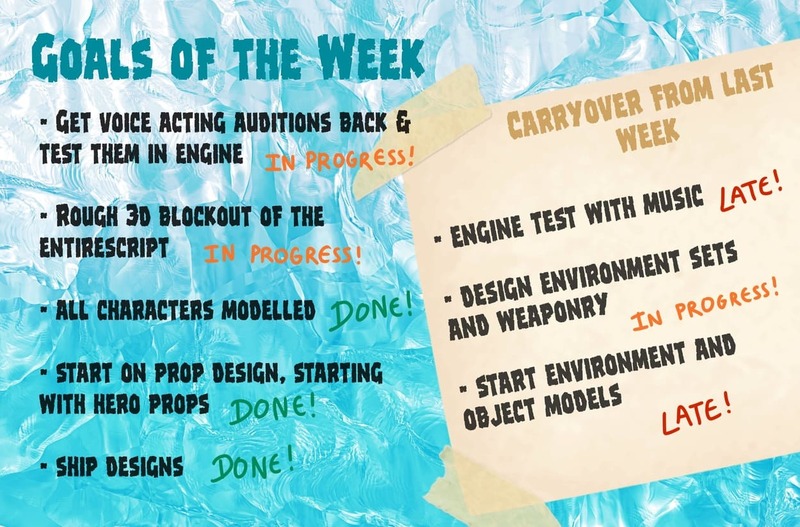 Links this week:
Are you average? You're actually super special: Does The Average Person Exist?
Some more cool music as an addendum:
ENNY ft. Jorja Smith - Peng Black Girls Remix | A COLORS SHOW
Fatoumata Diawara - Nterini | A COLORS SHOW
Stephan's Icebreakers playlist
Sunken cities are really cool! Watch Atlantis!