You know the drill! A boring predictable adventure is no adventure at all!
We're at the end of week 4 already, y'all! Can you believe it? We've been working our (pirate) booties off and oh boy, Icebreakers is really starting to take shape!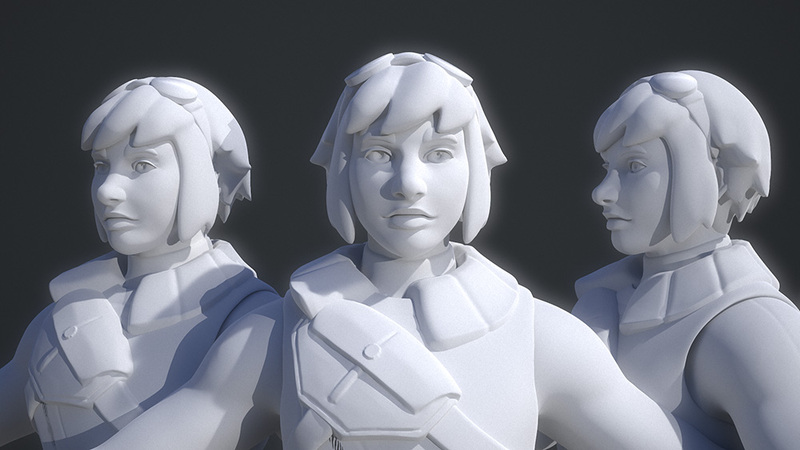 We got all our character designs done! We can't wait to show off some of them, especially since we fully completed another 3 characters and one of them as a sculpt. We wish a warm tribe welcome to The Captain, his First Mate, their Mechanic, and finally their pursuer, the stately and intimidating Commander Tiberius!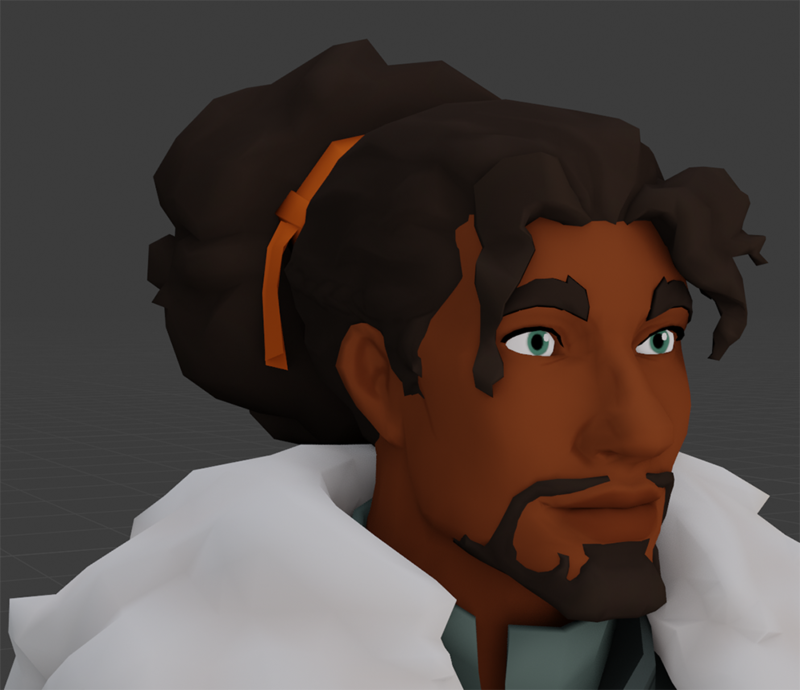 The Captain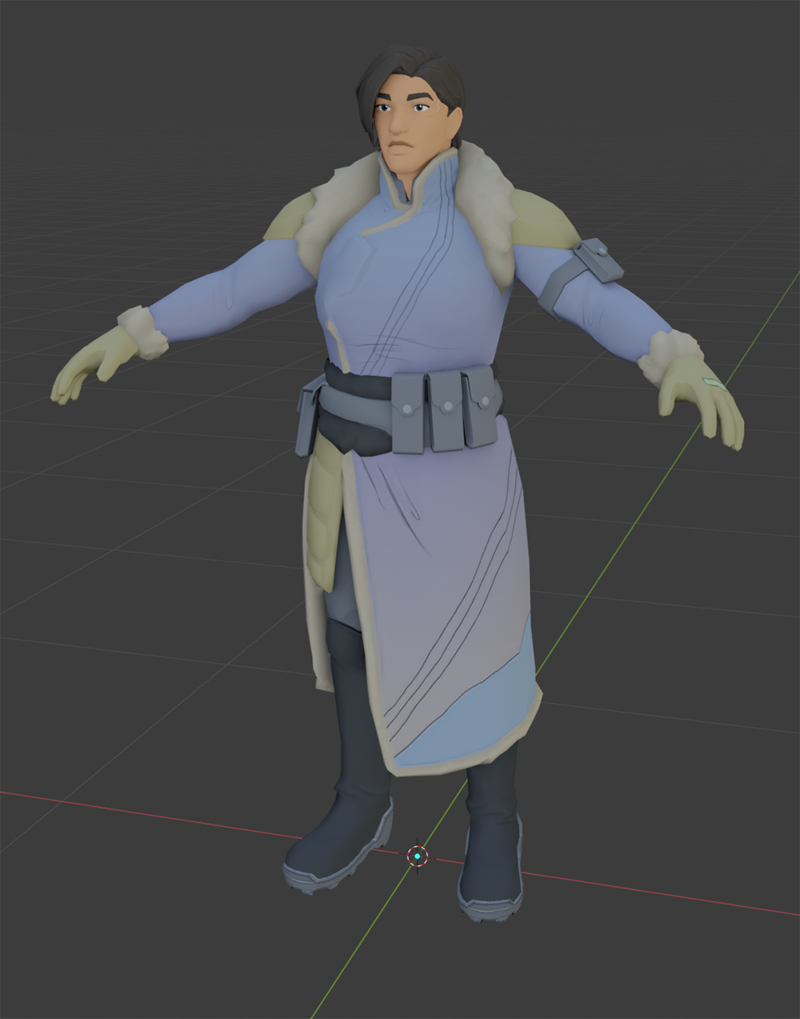 The First Mate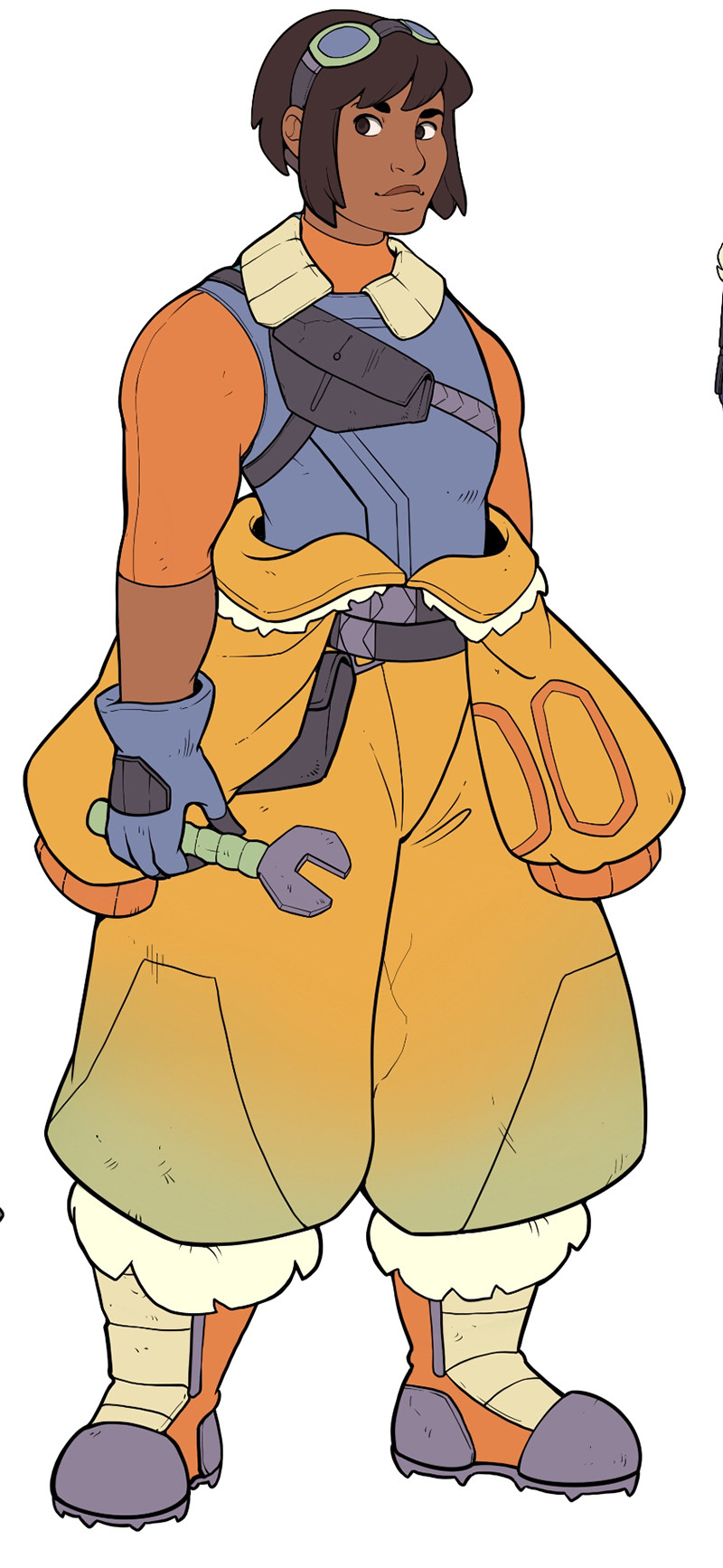 The Mechanic
We also settled on a story with Icebreakers after dozens of ideas. It was tricky to figure it out and make it a suitable length so we can show YOU a full narrative and get these loveable misfits a bit better! More on this as we talk about our mentorships this week! This is all fine and dandy, but there's no Icebreakers without all the mechanics going on behind the scene! With mechanics we mean the tools you will also be able to use at the end of the Icebreakers to make your own VR comics! Our production is running at a high, but we can tell you one thing: The best is yet to come.
But hey! There were also mentorships this week and they were AMAZING! The lineup for this week: The amazing Sally Slade, Saraswathi Vani Balgam, and Kim Jung-Gi! A trifecta of tech, story, and art respectively, so we had ample reason to be excited. We started off with Sally Slade giving us a few tips and tricks on making sure the viewers will stay comfortable while experiencing Icebreakers. VR tends to be a bit finicky, so making sure people are enjoying themselves watching these pirates while not getting seasick themselves. A lot of our talk was centered around hammering out the gameplay experience, such as spacing of the comic panels, user controls, the pros and cons of Skeuomorphic design, and accessibility for different types of users. It was something we were already tinkering with, but getting the extra emphasis on it gave us some extra food for thought!
The 2nd mentorship, this one with the amazing Vani was an absolute doozy! We came in with our finalized script, which we knew would be the main thing we were tackling this mentorship and we came out with a stronger realization of how well we were on our path to making a great story. We specifically looked at the emotional core of the story, consciously writing dialogue, adding tension, and how to get to the hook of the story, and how we could further emphasize it through some exercises we did together with Vani. It was truly an enriching experience. To top it off, she gave us boatloads of extra resources to examine! (Check them out down at the bottom!)
For the final session of the week, an early riser once again, we got to talk and discuss Icebreakers with Kim Jung-Gi himself. He wasn't too sure what he could add to the table as a traditional artist, but was very excited to see what we were doing. It turned around quick though as we talked about what inspired us and how we were tackling the designs for Icebreakers. Tackling design research, we discussed how to best show how our world functions though minute details in the designs of the ships and the clothing of our characters. Especially once we started talking about technical designs for the ships, something most of us are a bit out of our depth with, we really got going with this mentorship. Having a mentor specializing in comics next to just storyboarding has definitely been an added bonus for us as we're moving forward!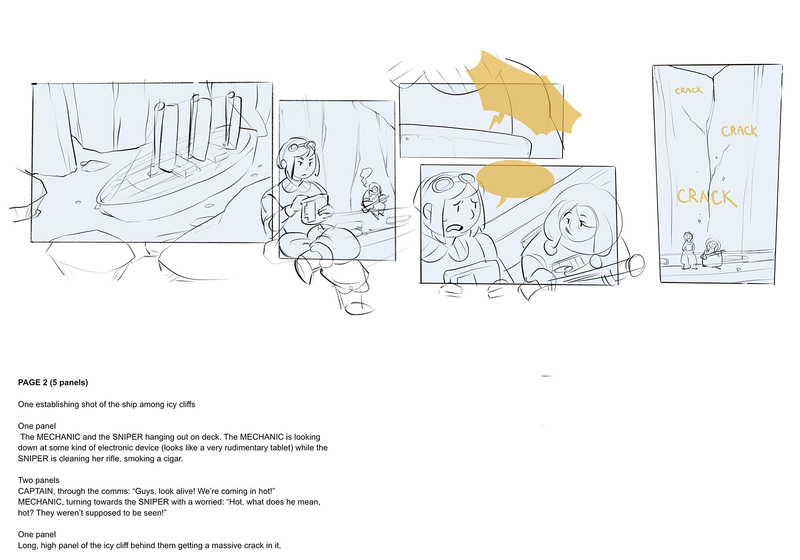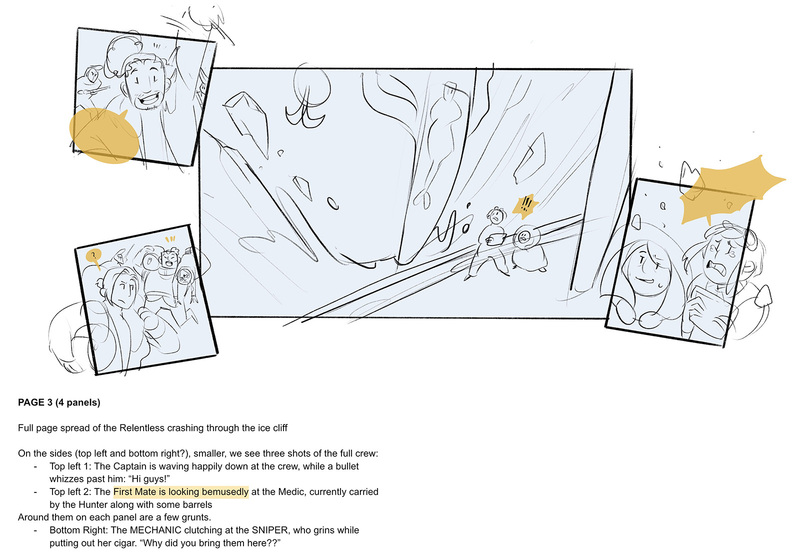 This week was a fun one! It was a week of learning, getting closer and closer as a team, and really getting in a groove. We accomplished a lot and that definitely deserves a small celebration. There's still a lot ahead of us, but we're going full speed ahead across these waves!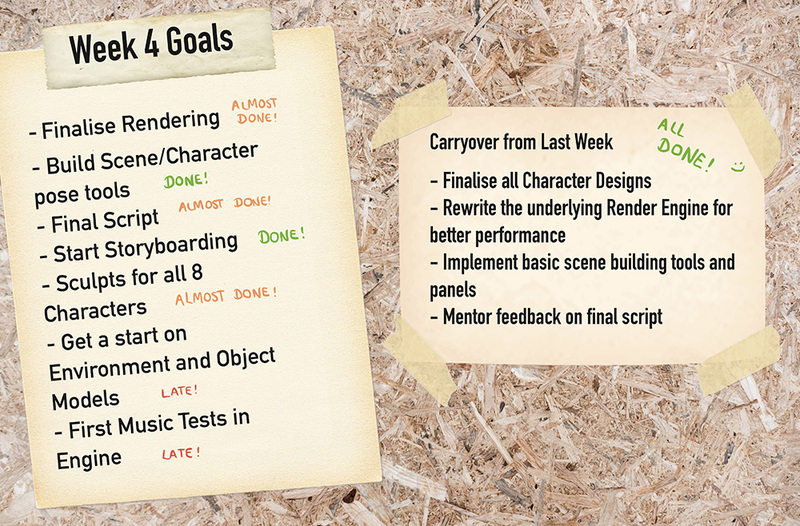 Some links aren't so bad eh?
New music by Chrisna:
Radio
The Chase is On
Let there be more sailing knowledge:
The Rig & Sailplan (Rebuilding Tally Ho / EP90)
Let us introduce you to the art of "Mona-Lisa-ing":
Scribble all of your feedback everywhere and over everything! The more of the original you cover the better.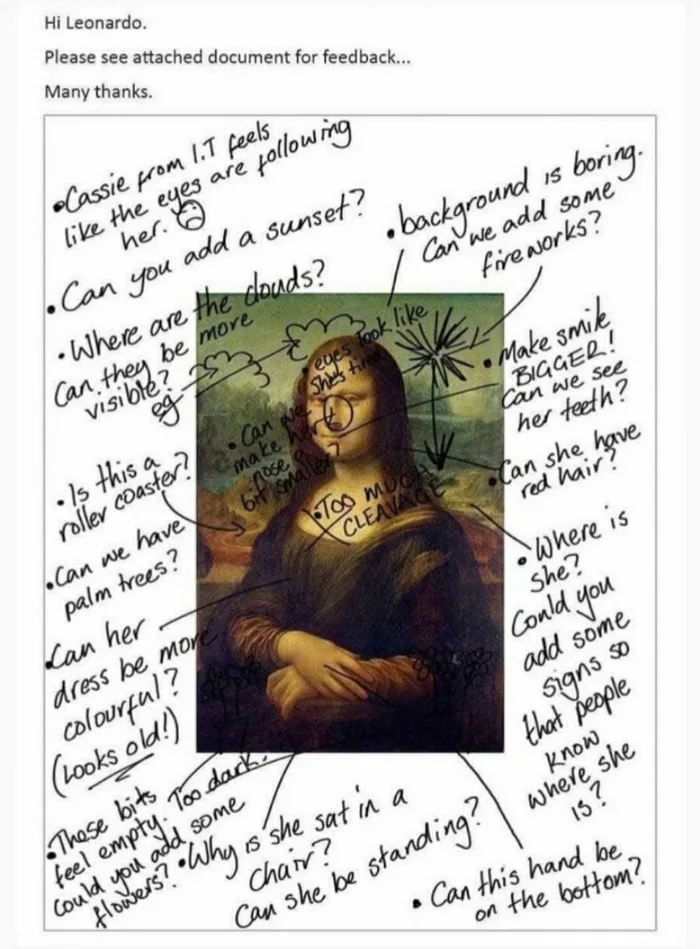 Jokes aside, as long as you're respectful, this has actually been a pretty nice technique. You are from here on required, by law, to call this kind of feedback mona-lisa-ing. Don't forget it! (If you know the originator of this, we tried to find them for about an hour, but our google-fu is weak. We'd like to credit them, so please shoot one of us a message if you know)
And now for a wealth of helpful material by Vani! Give her some love while you're at it, this stuff's invaluable:
28 Movies That Celebrate The Never-Say-Die Spirit Of Underdogs
Expression Sheets
The 16 Types of Camera Shots & Angles (Video Guide)
What is a Logline [with FREE Logline Formula Template]
Writing Powerful Emotion Beats in Fiction
This week's recommended Swashbuckling playlist (apart from our own soundtrack of course):
Swashbuckling Space Sapphics (and other tales of the gays of our lives)
Go give "The Mask of Zorro" a watch again! He might not be a pirate, but he's got that swashbuckling spirit!