We're a pretty unlikely team. It's like that sweet ingredient in Pixar films. Nobody could've predicted this combination. It's worked out incredibly so far, each one of us adding a dimension, experience & flavor to the project I never knew it needed. Here's part 2 of 2 posts around how we came togather as a team for the 10 weeks of the Sony Talent League. Here is a slice of history from Amsterdam to London and back, with Marie-Claire who I recruited as our UX star and researcher for the project.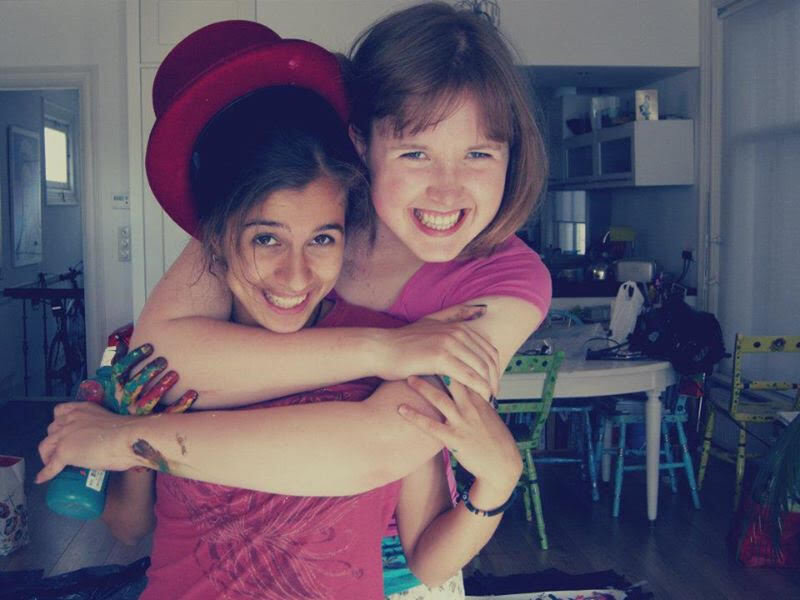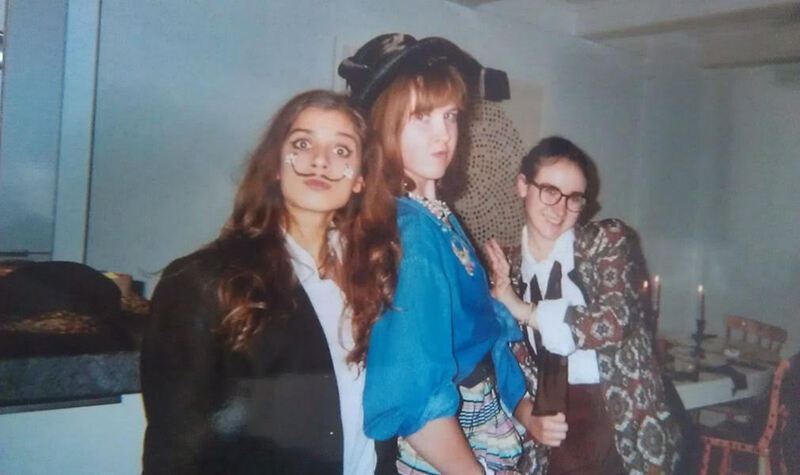 MC and I go back. We go way back to 2011 in fact, back to the International School of Amsterdam where we chose all the same classes for the International Baccalaureate. Our joint love of art and music bonded us over many all-nighters and after schools and here we are, still going at it. I mean, she was founder of Scrapbags at 16 or something, and busking at local food markets AND doing the IB diploma program. Really in awe of THIS level of multi-talent since day 1 of knowing her. Neither of us could've known we would graduate twice together once in high school in 2013, and another time in 2018 in London, from Central Saint Martins. Taking gap years at different times, we caught up to each other. Another thing we couldn't have predicted was her being interviewed in Good Morning Britain, about her incredible final project for university "Will & Way" tackling an exciting (!) question: What if Dads could breastfeed?
I don't want to write out our history TOO much because emotional pieces are not our cup of tea ;) One thing I will say is, and this is crucial in why I immediately thought to bring her into my project. Whenever I've had an idea I needed support to implement and I've vocalized it, she's always been there pushing it on and enriching its thought process, deepening the research and its reach/horizons. When we lost our sweet, loving friend Xorya back in 2012, she stepped in immediately and suggested we organize a fundraiser together. We made it and raised 6,000 euros for Save the Children selling around 100 works made by students! (see our glee below)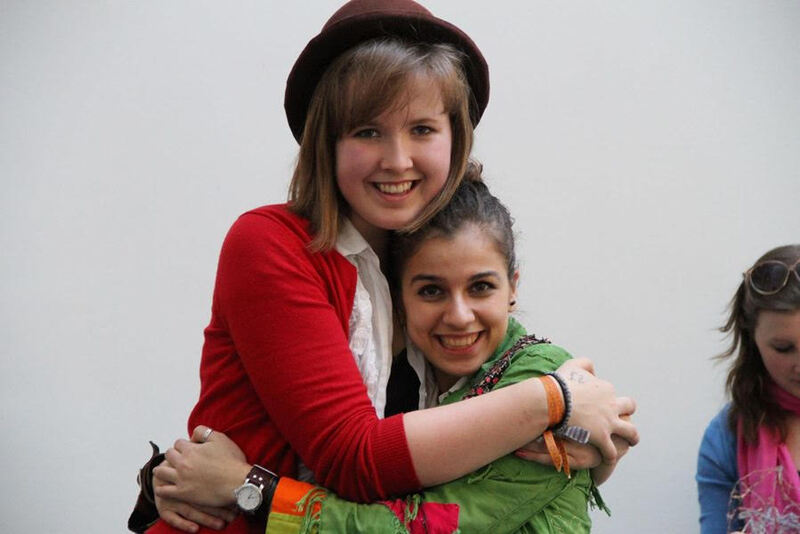 Anyway, the story here is MC's my go to for human centered design. This is why she's part of Togather.
From May to December 2018, MC led art and design basics workshops every Thursday at the Drover's Day Centre for elderly people in London. This started as a research project when her then client was BUPA and the task was to redefine 'healthy aging'. Any chance she gets MC will insert herself right into an environment she has 0 experience in to do her research right, to understand our users. She did exactly that with Drover's day centre and carried on volunteering there because it was fun :') "Cheered me on through my post job applications." I was even invited as a guest artist once! Can you guess what I picked for our art workshop? Gathering twigs and making art with it.
Below you'll find the wonderful results of the Drover's Day Centre's artists, togather-ing, from 2018.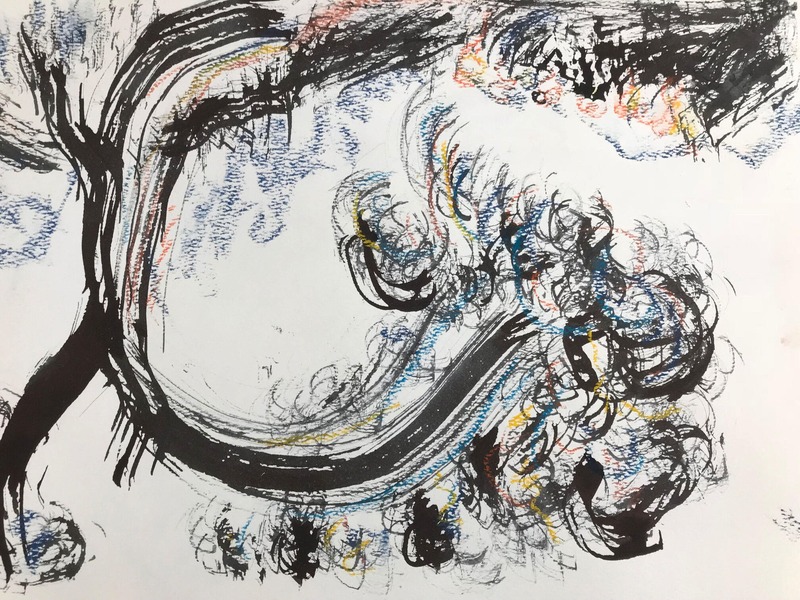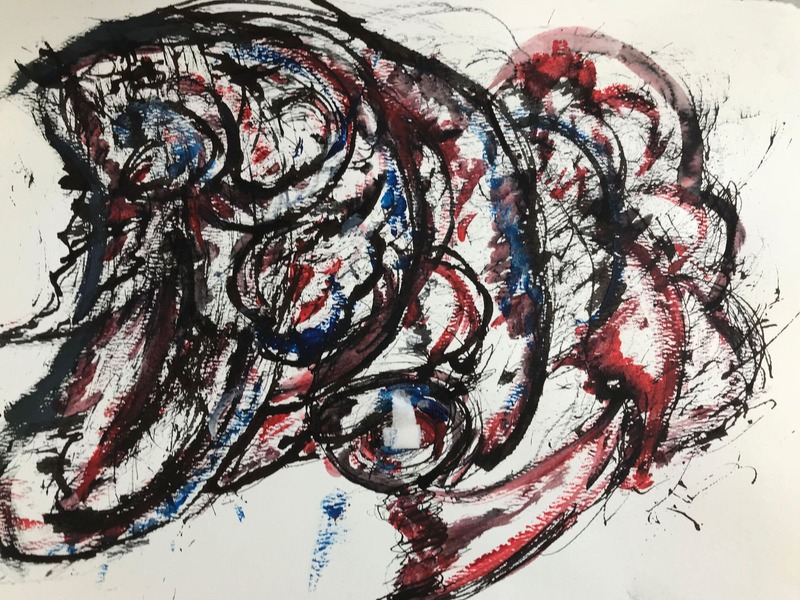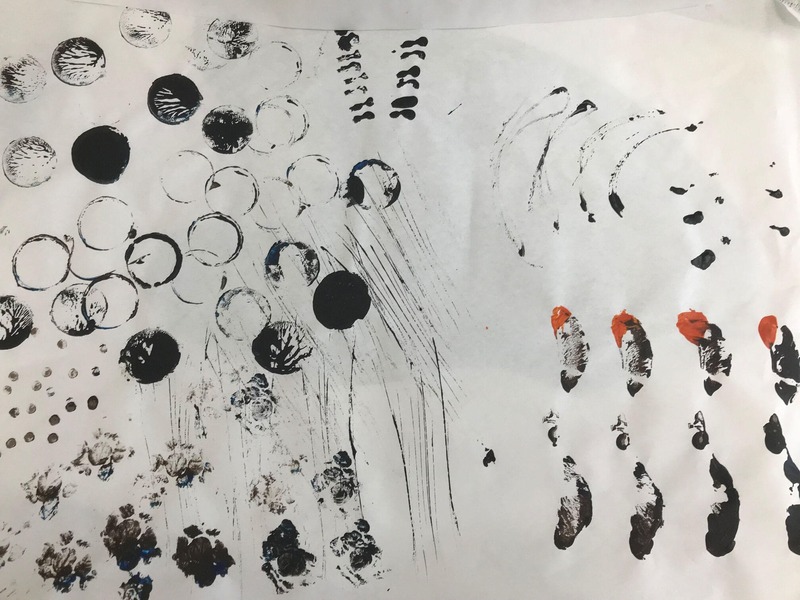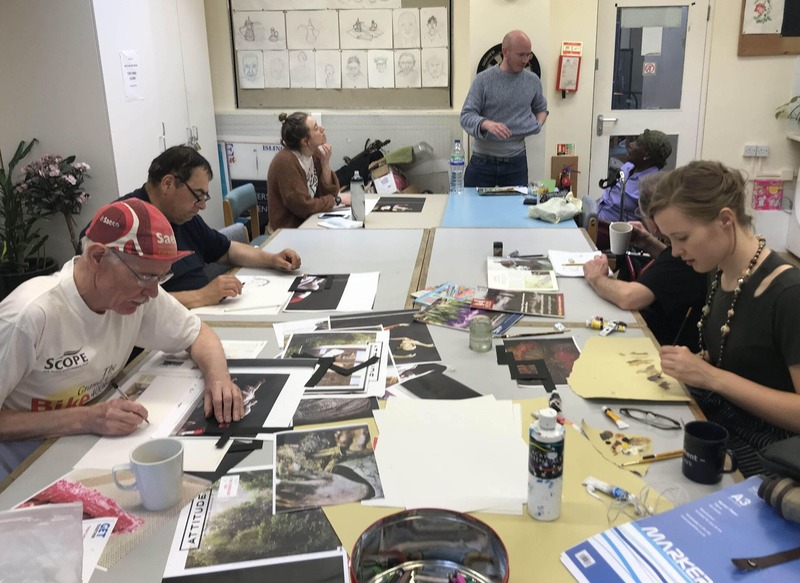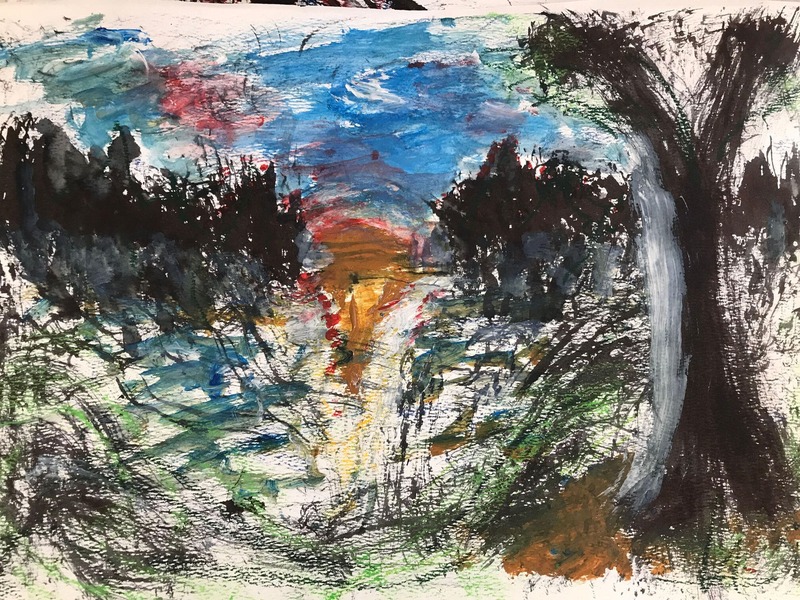 I take my hat off to MC for inspiring me to continue being myself, always being there and always having the toast, tea AND the tunes. Thank you for all your Wednesdays and more these past weeks, setting up Airtable and working away at making tweaks on the website, as well as boiling down our diverse group of future Togather users and how they can enjoy and contribute to this platform. Our creatives, nature experts and our browsers! We're not done yet! I'm thrilled that you're still around and that you continue to let me put out dilly's twig reports into the world even though we both know how you feel about spring simply doing its thing to branches.
PS. this logbook post was powered by MC's playlist Curated Cave