Hey everyone,
So as this video so clearly states, it's been challenging so far. But management tools like Trello, our incredibly helpful and supportive THU project guide Ana and our amazing mentors are helping us push on! We achieved our week4 goal which was to kick-off Togather with the Tribe, and have our Pory site up and running so Tribe members can begin sharing their gathers for phase1 and later their marks and brushes.
The meeting with Kris brought us WAY BACK & FORWARDS to the instinct that brought us here in the first place. Bringing the outdoors, in. And having pulled out the old sketchbooks for the meeting which contains some of my first ramblings about collected twigs, I wanted to share this quote with you which I think hits the nail on its head with why adopting outdoor findings in our art-making is so wonderful:
"It's like the tool is the storyteller and I'm just its instrument"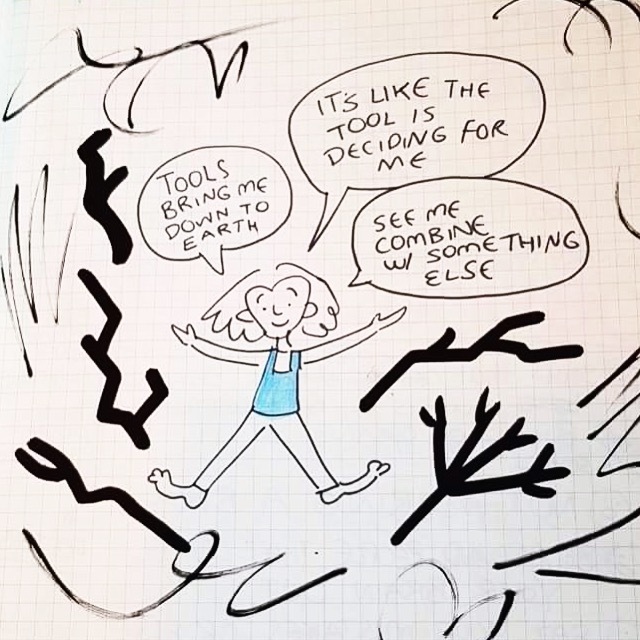 (this drawing of me was made by my dear friend Michelle Ku, after a skype session we had where I told her about my most recent findings)
More on the origins of Togather (from the archives), art made with digital brushes inspired by physical objects and our new learnings about brush-making with Kyle T. Webster to follow. Stay tuned because team Togather is finally logbooking for real ;)
Stay warm,
Dilruba